Get to Know Our Markets: Charleston, SC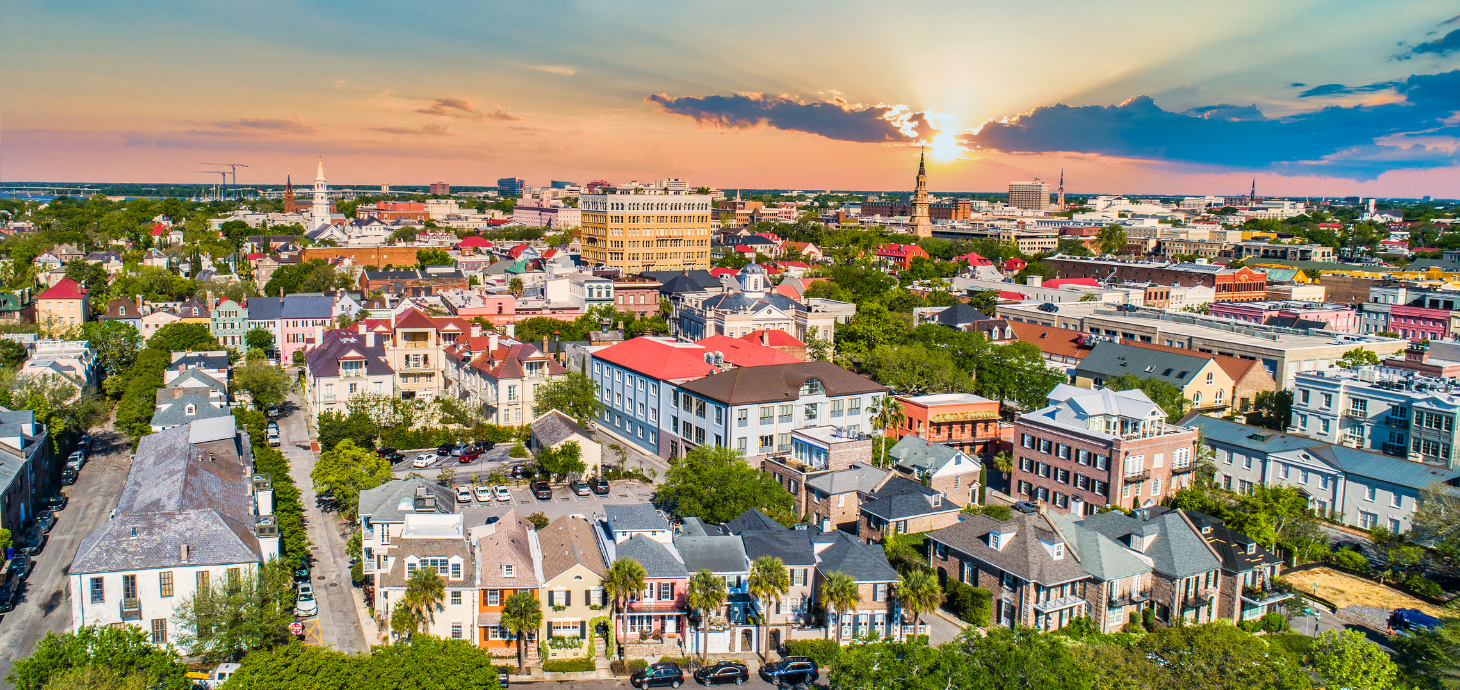 Southern First is proud to serve eight markets in the Southeast – Greenville, Columbia, Summerville and Charleston in South Carolina, Charlotte, Greensboro and Raleigh in North Carolina, and Atlanta, Georgia. These high-growth areas each offer unique lifestyles and amenities, and we are excited to share a bit more about each of them with you. Read on to learn about what Charleston has to offer and our Lowcountry team.
Overview
Charleston is the largest and oldest city in South Carolina, established in 1670 as a colonial seaport. Commercial shipping continues to be an important part of the city and state's economy today along with aerospace and automotive manufacturing. The area is home to Boeing's South Carolina campus, which assembles and delivers 787 Dreamliner commercial aircrafts, as well as a Mercedes Sprinter plant, which assembles Sprinter vans for the U.S. and Canadian market, and a Volvo Cars plant, which started production this year on the new all-electric XC90 model.
Sometimes referred to as the "Holy City," Charleston has a history of religious tolerance and is known for its many places of worship. Today, the city's skyline features over 400 church steeples. Charleston is also known as a top travel destination and was recently named Travel + Leisure's No. 1 City in the U.S. for the tenth year in a row. Visitors are drawn to its historic charm, waterfront scenery, Southern hospitality, and elevated shopping and dining experiences.
Speaking of hospitality, Charleston has a unique connection to our bank's symbol, the pineapple, going all the way back to colonial days. As a prominent port city, there were frequent shipping paths between the Caribbean and Charleston, which is how the pineapple first arrived. A common belief to how it earned its status as a symbol of hospitality is that after a long trip away at sea, sailors would come home and spear a pineapple onto their fence post, signifying they made it home safely. It served as an invitation for a drink or meal and to exchange stories of travel. Pineapples were also a rare luxury during this time, due to how long they took to grow and because they often went bad before, so offering one to guests showcased the host's care and wealth. From our bank's offices to the iconic pineapple fountain in Waterfront Park, you are sure to see pineapples all over Charleston!
Our Charleston Offices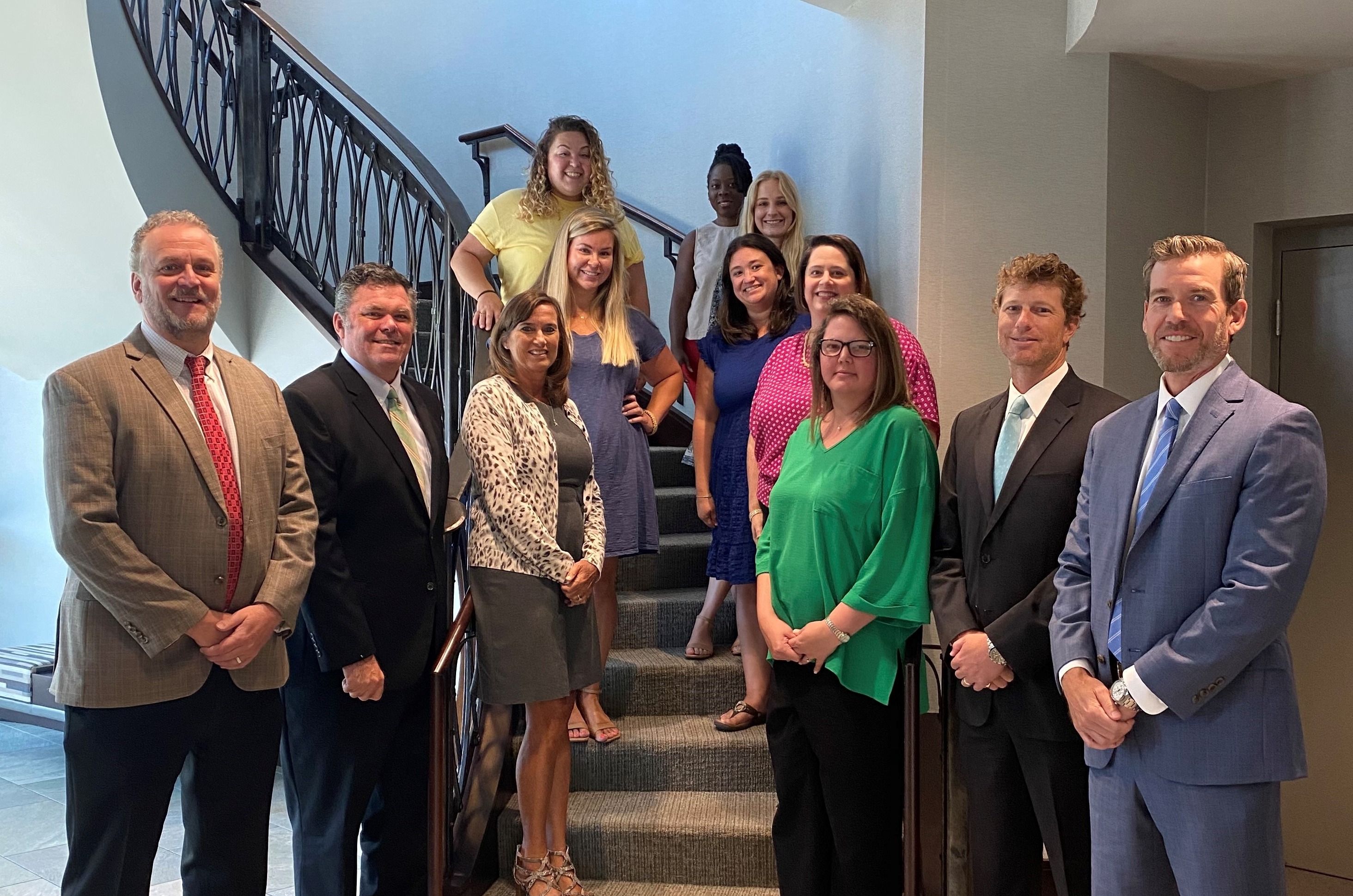 We opened our first Charleston office in 2012 with just seven associates on East Bay Street. Today, our Lowcountry team has grown to over 20 team members across two locations – 80 Calhoun Street in downtown Charleston and 691 Johnnie Dodds Boulevard in Mount Pleasant – serving the entire region with personal and business banking relationships.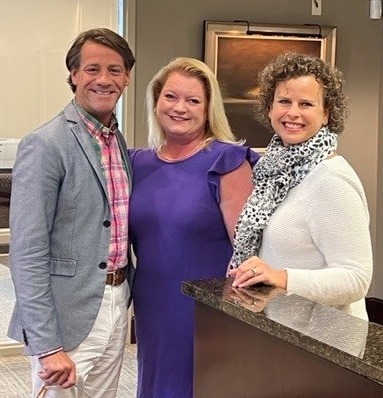 Our Team's Recommendations
To get to know our Charleston team a little better, we asked them to tell us their favorite things to do in the area.
Jimmy Bailey may have said it best when he commented, "If you can't find something to do in Charleston, you're just not trying hard enough, and you won't go hungry here with so many outstanding restaurants!" There is almost always a festival or special event going on. Jimmy's favorites include the Southeastern Wildlife Exposition, the Charleston Wine and Food Festival, and the Spoleto Arts Festival. He also enjoys concerts on Daniel Island, which has attracted artists like the Zac Brown Band, Elton John, and Charleston native Darius Rucker, and he says the best way to get there is by boat. "I always tell people the best way to see the city is from a boat on the harbor," explains Bailey. Though it's hard for him to pick a favorite restaurant, he lists Callie's Hot Little Biscuit, Rodney Scott's BBQ, and Moe's Crosstown Tavern as great casual spots, and for a nice night out, Jimmy says it is hard to beat Tempest.
For Courtney Bolus, it's all about being on the coast. She says, "My favorite spot for great local seafood, live music, and a stunning sunset over the water is - hands down - Crosby's Seafood. Make sure to check out their dock parties on Friday evenings." Her favorite thing to do on the peninsula is pack a picnic basket and head to the Battery. Her children love to swing on the oaks and hear about the history of the Holy City. Another fun adventure that Courtney's family enjoys is heading down to the very end of Folly Beach that almost reaches over to Morris Island to hunt for shark teeth.
Laura Heape Brisson says, "Charleston has become such a tourist destination, bringing people from all over the world, and sometimes living here you can take for granted how special it is. We like to 'play tourist' from time to time taking ghost tours or garden tours through downtown as well as walking and shopping on King Street." Her favorite breakfast spots are Callie's Hot Little Biscuit and Hero Doughnuts and Buns. For a special dinner celebration, Laura says Grill 225 and the Market Pavilion are always a great way to end a day.
According to Bartow Ray, no Charleston visit is complete without taking in the area's natural beauty, wildlife, and history. He says, "Walking the trails at Palmetto Island County Park, the pier at Mount Pleasant Memorial Waterfront Park, and the local beaches (particularly in the fall and winter) put the Lowcountry's beauty on full display. The South Carolina Aquarium, Charles Towne Landing, and Avian Conservation Center offer fun opportunities to view and interact with local wildlife. To understand the city's history, I particularly enjoy visiting Fort Moultrie on Sullivan's Island, where you get a perfect view of the harbor with Fort Sumter and The Battery in downtown Charleston. Patriots Point Naval & Maritime Museum is another fun experience where you can tour the USS Yorktown aircraft carrier, USS Laffey destroyer, and USS Clamagore submarine, among other exhibits."
Christian Kirby loves to read so you may find her at Buxton Books or getting her caffeine fix at one of her favorite coffee shops, Harken or The Daily. For a night out, her go-to recommendations for live music are Pour House and the Windjammer, and some must-try restaurants are Barsa, Stella's, and The Rarebit.
Nate Harrison's ideal itinerary starts with breakfast at the Sea Biscuit on Isle of Palms or Lost Dog Café on Folly Beach. Then, spend the morning exploring the gorgeous beaches and barrier islands followed by a burger and beer at Poe's Tavern on Sullivan's Island for lunch. Late afternoon is a great time for a stroll through the historic streets of downtown Charleston proper, followed by dinner at Chubby Fish or 167 Raw, and finish off the evening in the upper peninsula area nibbling and drinking from the many craft breweries in the area. Edmund's Oast, Revelry, and Holy City are a few of Nate's favorites!
Tim Green seconds Nate's recommendation of Poe's Tavern on Sullivan's Island as a great place to relax on a Saturday afternoon. He says, "The cheeseburger and tuna tacos are delicious!"
Kristin Pichon-Varin suggests an aviary afternoon at the Charleston Center for Birds of Prey. This conservation center provides medical care to injured birds and does tours of their facilities as well as flight demonstrations. She says, "It's amazing to see owls, eagles, and hawks up close. I highly recommend their Owls by Moonlight event if you can get tickets."
Madison Spray's perfect Charleston day starts with a coffee and doughnuts from Hero Doughnuts & Buns. Then, you'd find her on the beach. Come nightfall, Madison recommends starting with a drink at Bourbon N' Bubbles for a fun atmosphere with unique cocktails, and then grabbing dinner next door at MESU, featuring both sushi and Mexican food.
Daniel Otero has three must-do restaurants to share. El Jefe is a Tex-Mex spot downtown with fun food, drinks, nightlife, and a mechanical bull if you're feeling up to it. Vicious Biscuit is a great place for breakfast and brunch. He says, "The jalapeno cheddar biscuits are out of this world!" Finally, Daniel adds that Rivertowne Public House on Highway 41 has delicious burgers, an excellent sriracha chicken sandwich, and plenty of good beer on tap.
Our Charleston team is proud to serve their community and would love to be your banker. Click here to get to know them and learn more.