Get to Know Our Markets: Raleigh, NC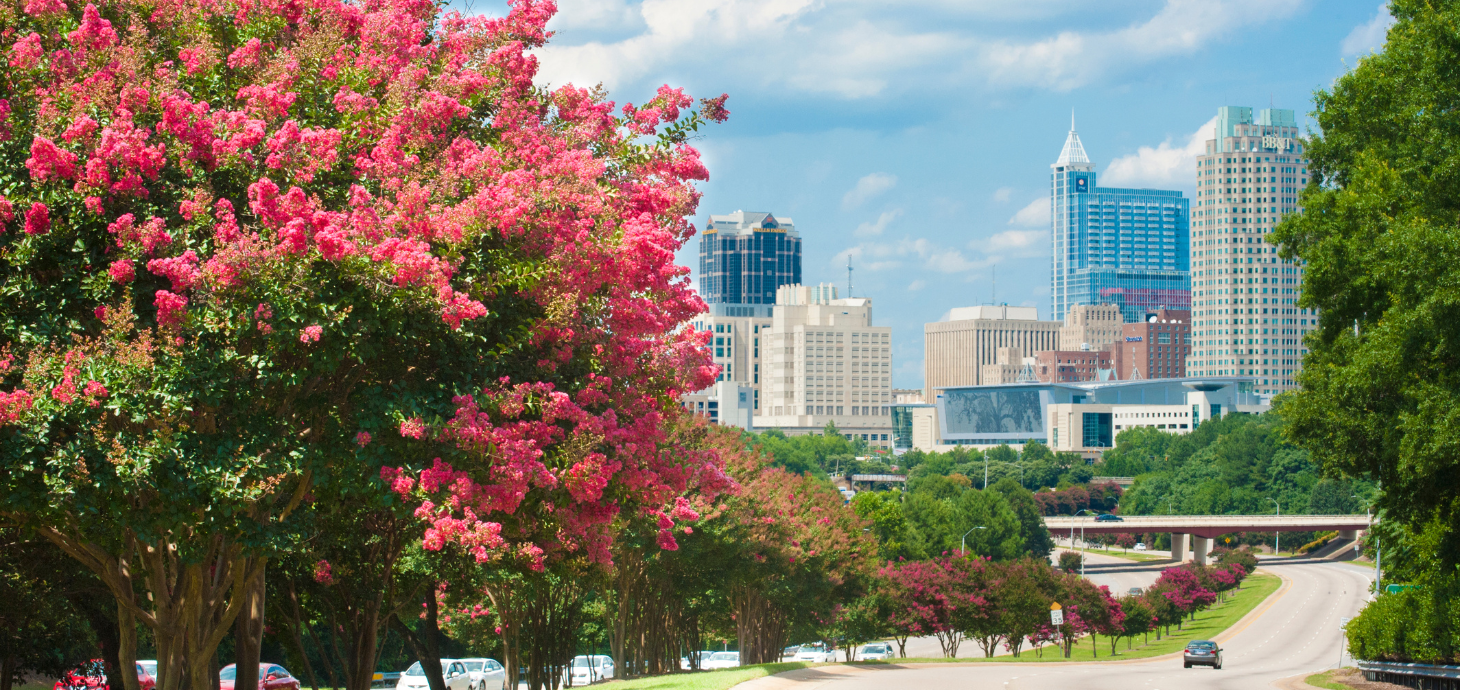 Southern First is proud to serve eight markets in the Southeast – Greenville, Columbia, Summerville and Charleston in South Carolina, Charlotte, Greensboro and Raleigh in North Carolina, and Atlanta, Georgia. These high-growth areas each offer unique lifestyles and amenities, and we are excited to share a bit more about each of them with you. Read on to learn about what Raleigh has to offer and our Triangle team.
Overview
Raleigh is the capital of North Carolina and the largest city of the Research Triangle with a combined population of over 2 million people. Often shortened to "The Triangle," this region includes the cities of Raleigh, Durham, and Chapel Hill and is named for its three major research universities - North Carolina State University, Duke University, and the University of North Carolina at Chapel Hill. This has made it a major center for high-tech and biotech research, with companies such as IBM, Lenovo, Cisco Systems, BASF, Pfizer, and GlaxoSmithKline calling the area home.
Raleigh is growing in the defense and aerospace industries thanks to nearby military bases Fort Bragg, Marine Corps Base Cape Lejeune, and Air Station Cherry Point as well as the presence of several defense contractors. Raleigh has also seen a surge in start-ups in recent years, providing additional economic growth.
Beyond its technology-based economy, Raleigh is a hub for culture and entertainment in the Triangle with vibrant music, art, and food scenes. It is also known as the "City of Oaks" for its abundance of oak trees and green spaces.
Our Raleigh Office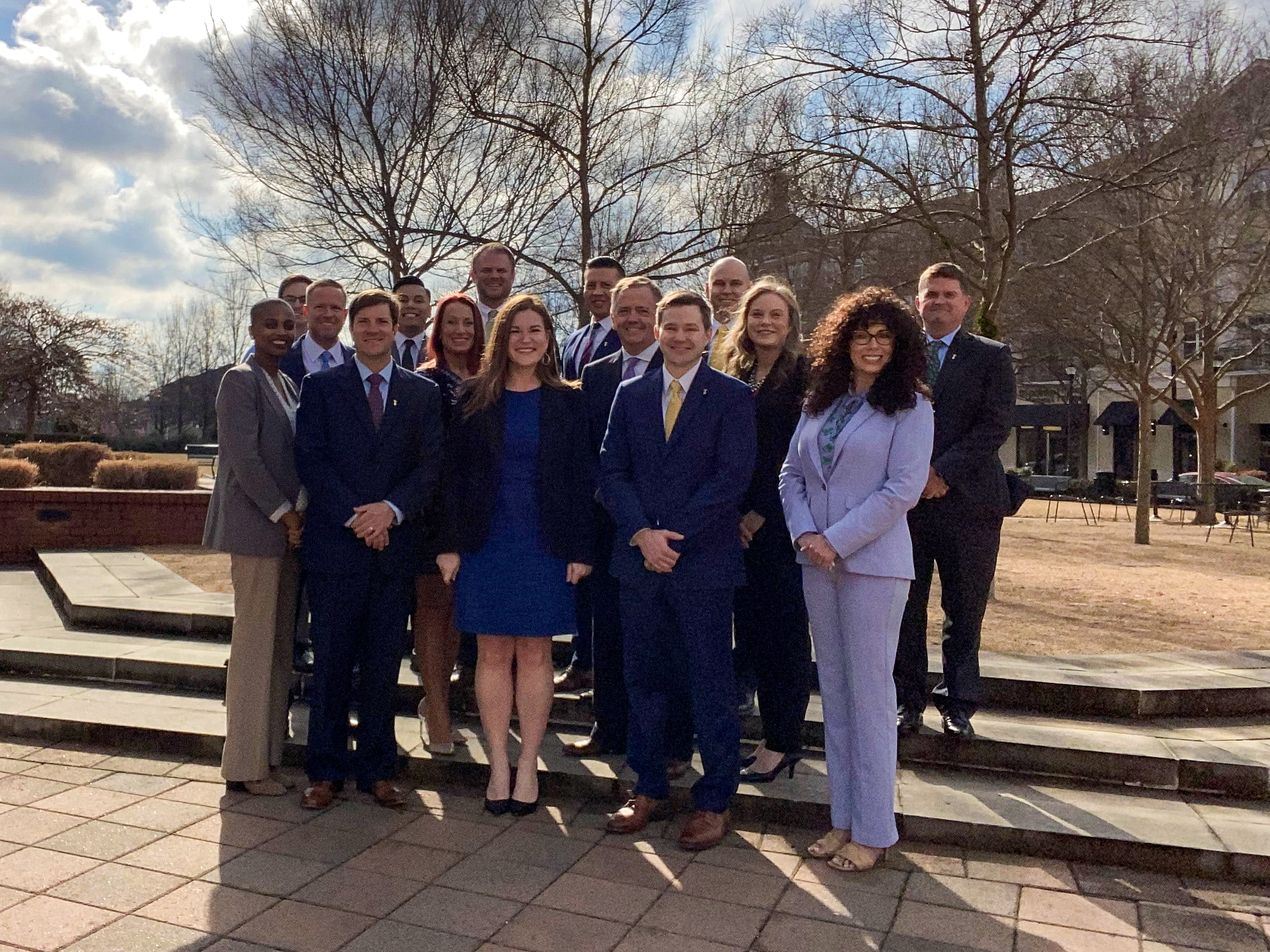 We started in Raleigh in August of 2016, working in a temporary space while finalizing plans for our official office location and bringing on new clients. We opened the doors to our current location on Wade Park Boulevard on December 4, 2017. Since then, our Triangle team has grown to over 15 members, and we even needed to expand our space in early 2021 to accommodate our growth.
Our Team's Recommendations
To get to know our Triangle team a little better, we asked them to tell us their favorite things to do in the area.
Adam Cato's perfect day includes a visit to the NC Museum of Natural Sciences with the family to get a little learning in and see the dinosaur models before heading to Pam's Farmhouse for some simple, no frills Southern cooking.
Jaime Kulow is a huge food and wine lover. Her top spots are Oak Steakhouse, Angus Barn, and The Capital Grille. During the summer, she says Unscripted in Durham is a must-visit with a rooftop pool with live music, food, and fun drinks. She also loves a beautiful yard so Logan's is a great place to grab lunch and get your plant shopping done.
Thomas Barrier is a proud UNC graduate and loves sports, so you'll often find him taking his family to any and all Tarheels sporting events or to see the Carolina Hurricanes ice hockey team play, right across the street from our Southern First office. He lives in the North Hills district of Raleigh and enjoys being a member at the popular North Hills tennis and swim club. For great food, Gravy, Mecca, and Raleigh Times by the Empire Eats Restaurant Group are long-time staples in the heart of downtown. For the beer lovers, he shares that Ponysaurus Brewing (located in Durham but soon opening a new location in Raleigh Iron Works) and Norse Brewing (located in downtown Wake Forest and soon opening another location in Zebulon) are must-dos! And if you're looking for a place to stay while you hit all of Thomas' hot spots, nothing beats the 5-star Umstead Hotel and Spa.
Chase Wellford is another UNC Chapel Hill fan and enjoys taking his family to the Durham Bulls minor league baseball games. He also enjoys playing golf at Drive Shack. In addition to the NC Museum of Natural Sciences, he adds that the Marbles Kids Museum and the Museum of Life and Science are fun for the kids. For fine dining, his top recommendation is Second Empire, and for more casual occasions, Chase says to check out Chow, Gonza Tacos & Tequila, and Trophy Brewing.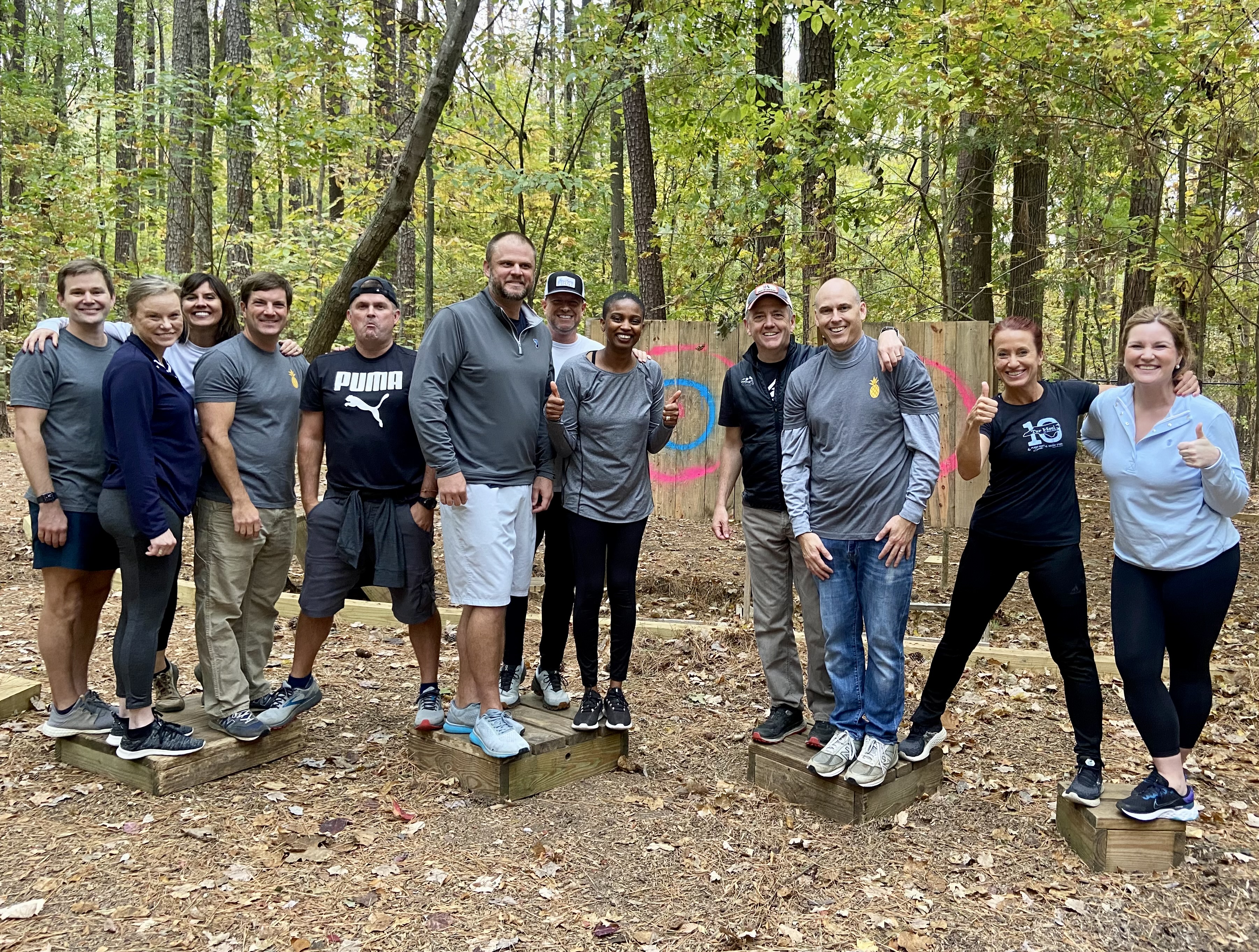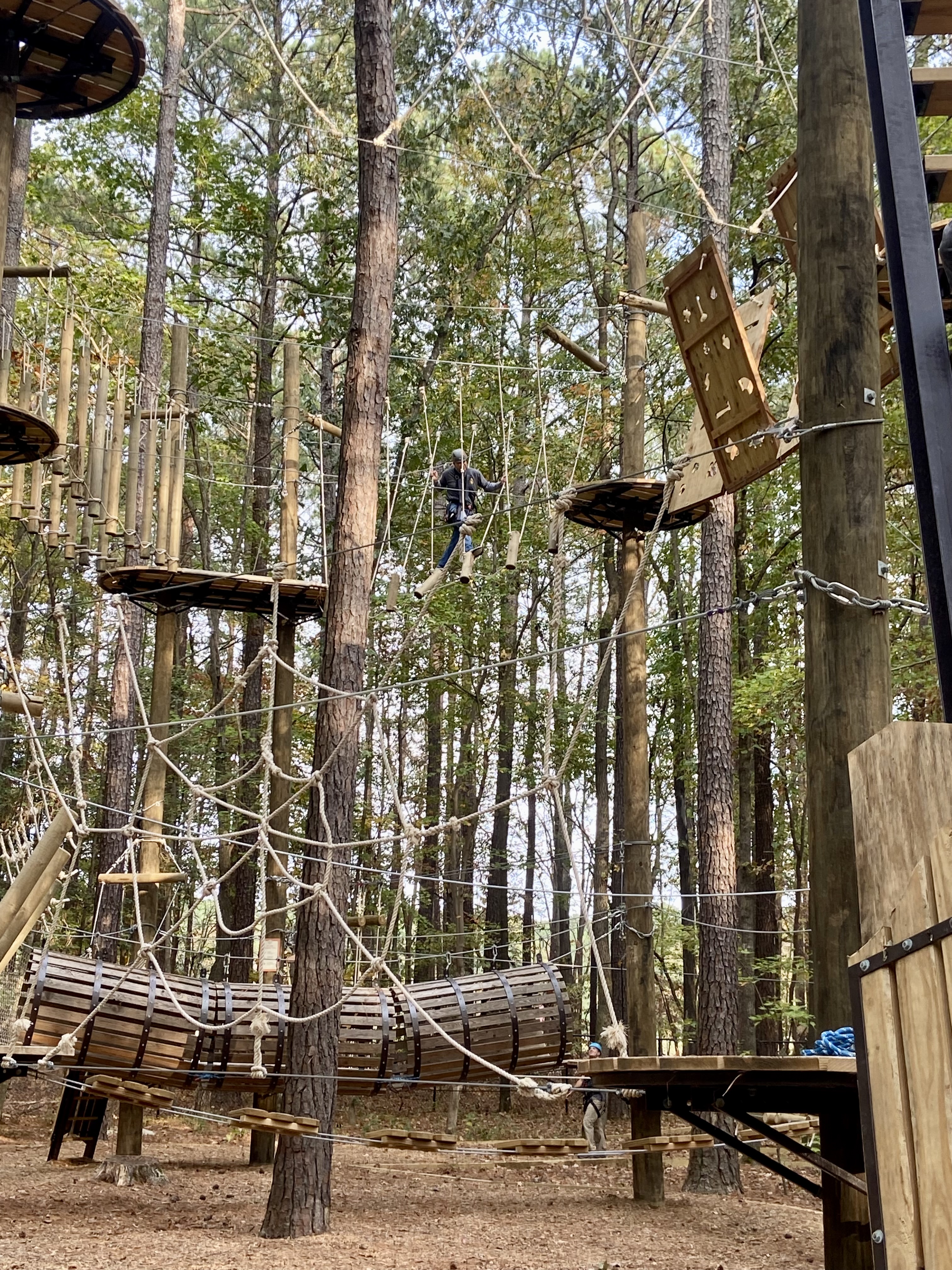 Ashley Yancey has fond memories of a team outing to Bond Park last October, participating in team challenges and navigating their ropes course. She says, "We had a blast and I think all enjoyed being pushed out of our comfort zones a bit on those ropes! The park is absolutely beautiful with walking trails, athletic fields, a lake and even an amphitheater."
One thing Monica Navarro enjoys most about living in the Triangle area is the Greenway system and number of parks. Her favorite is William B Umstead State Park, which boasts over 34 miles of hiking trails, biking trails, camp sites, horseback riding, fishing, picnicking, and more. She says this 5,500-acre park is a beautiful, quiet spot in the midst of a growing urban area.
Laura Keefer also loves hiking at Umstead State Park as well as the Trails at Hemlock Bluffs in neighboring Cary. Besides hiking, she recommends visiting the antique shops in town and going to the Midtown Beach Music Series in North Hills during the summer. Her favorite restaurants include Rosewater Kitchen, Angus Barn, The Capital Grille, and Daniel's Italian Restaurant.
Our Raleigh team is proud to serve their community and would love to be your banker. Click here to get to know them and learn more.