Making the World a Better Place, One House at a Time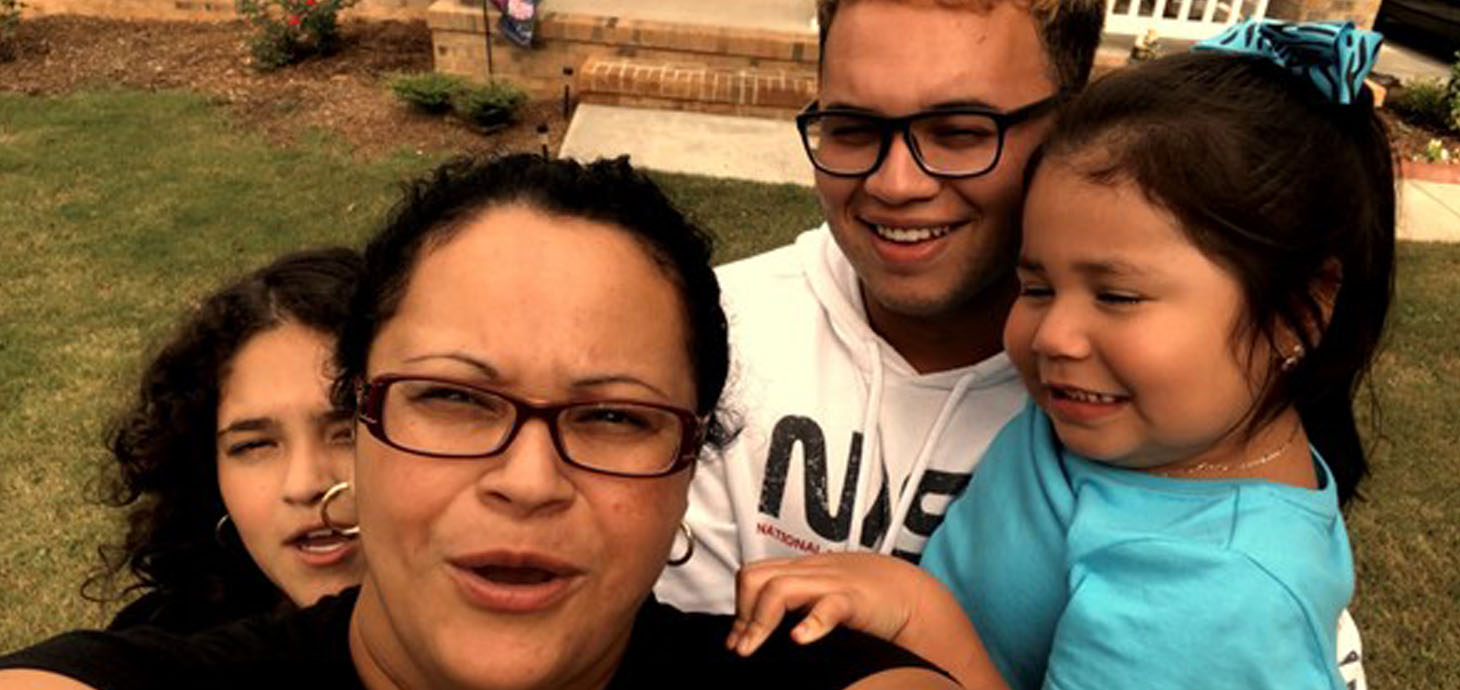 Maslow famously identified our physiological needs such as housing, food, and sleep as the very foundational cornerstone of human existence.
In August, the monthly poverty rate hit a pandemic-era high of 17.3 percent, researchers reported (the poverty threshold for a household of three people with two children under 18 was $20,500 in 2019).1 This level of poverty has a domino effect in so many areas, including housing, health, and transportation.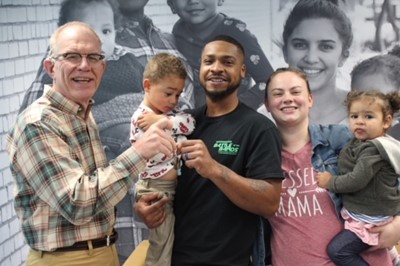 Southern First has had the privilege of walking alongside non-profit organizations, such as Habitat for Humanity in Greenville, SC, that are helping break the generational cycle of poverty. Habitat does this by partnering with families who want to own a home, delivering work training and financial education to them while enlisting their help in constructing their own future home alongside community volunteers. In the end, these new homeowners emerge with a house of their own and an affordable mortgage.
Led by Relationship Banker Hunter Chamness, Southern First partners with Habitat to provide these mortgage loans to Habitat families at low interest rates, helping set them up on the path to success.

Andrew and Dena are just one of these families. They have two young children. Dena is a server at a local restaurant and Andrew works at a printing company. They had never owned a home when they found Habitat.
At first, Dena and Andrew were skeptical of the program, but decided to give it a try. One of the reasons Habitat is so unique is their focus on financial responsibility. To be an eligible participant in the New Home program, the families have to commit over 75 hours of "sweat equity" as a building volunteer, and learn financial responsibility with 25 hours of classes in the homeowner preparation program.
Southern First was able to provide them with a low interest rate loan for their very first home. Pictured above is the family on move-in day. To Andrew and Dena, home means stability and a safe environment, and as Dena says, "The chance to have my kitchen be MY kitchen."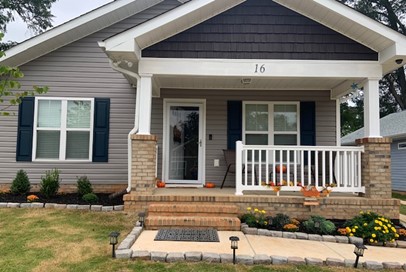 **
Amanda and her family are another client we have had the opportunity to serve. Amanda is a single mom who works a full-time office job and, prior to her Habitat home, shared a two-bedroom apartment with her mother and three children.
The apartment complex didn't allow for the children to be able to play outside. Before partnering with Habitat for Humanity, they had moved seven times prior to coming to Habitat, due to poor living conditions and cost of rent.
A new home gave them the opportunity to grow roots, learn money management and create a safe place for her children to call home.
**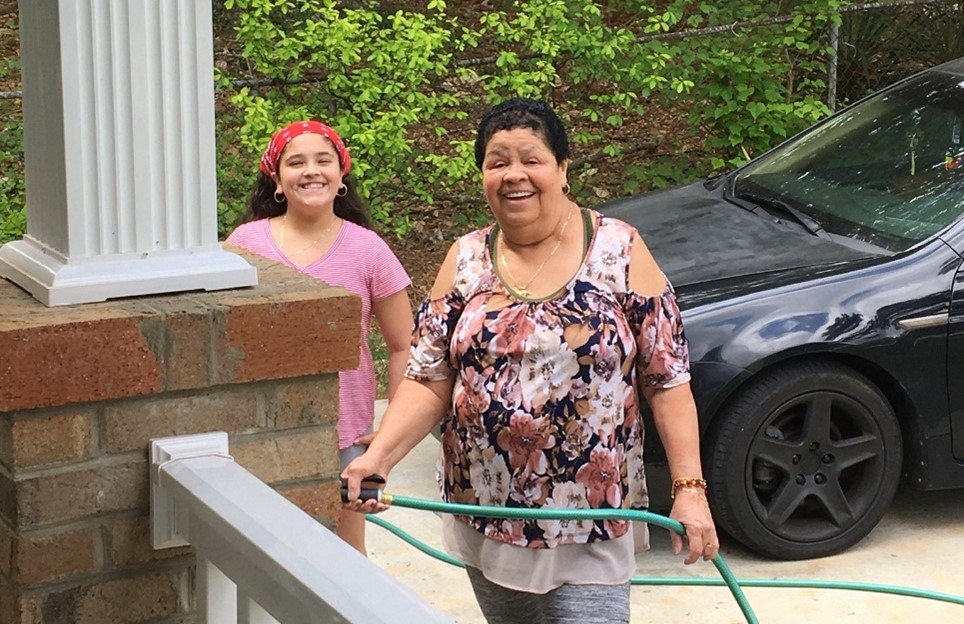 You don't often think of a bank as a place where you're making an impact on people's lives. After all, it's "just money." But the question we try to ask ourselves daily is simple: "How can we use what we've been given to impact someone's life today?"
And the answer is often closer to home than we think.