Carpe Diem: Setting and Achieving Personal Goals Post-Pandemic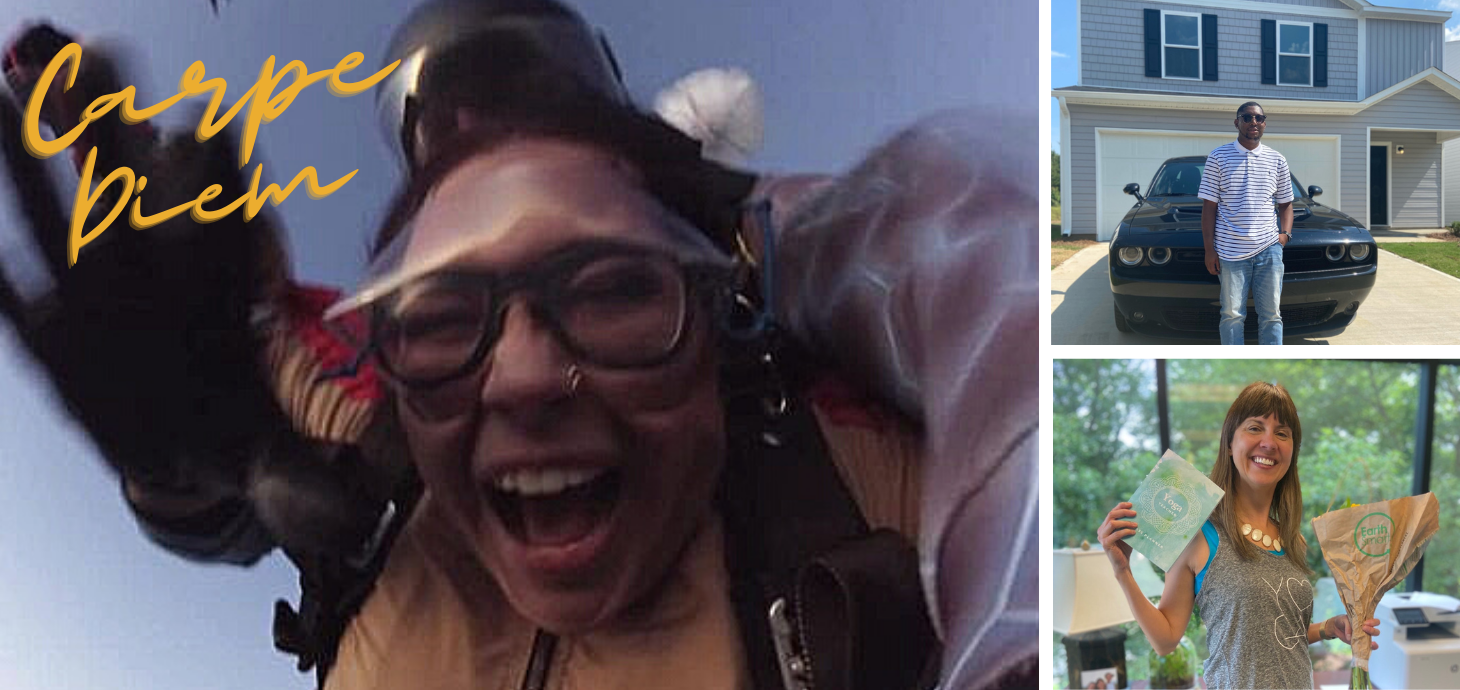 The pandemic is what psychologist Susan Krauss Whitbourne calls a "time of measurement" effect – the rare historical event so profound that it alters perceptions and personalities. One way we have seen this manifest is through setting new goals, from learning how to bake bread while spending more time at home to bucket list travel as restrictions lift. In a recent survey by OnePoll on the impact of COVID-19 on Americans' lives, 58 percent of respondents said it drastically changed which milestones they'd like to accomplish in life, and seven in 10 polled are planning to live every day to the fullest post-pandemic.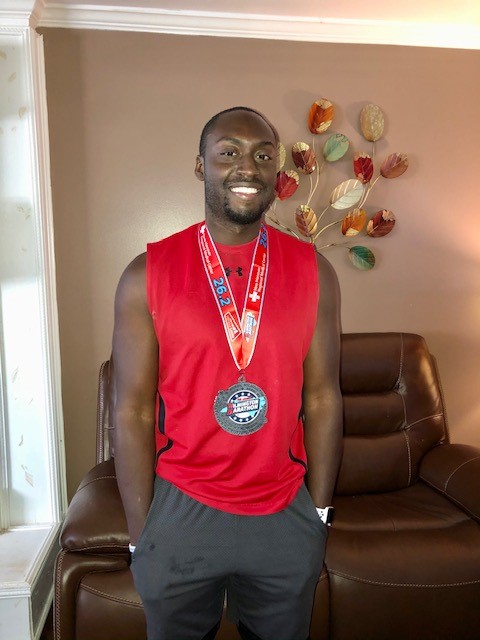 For many, the past 18 months inspired action, and we've noticed this trend within our Southern First family as well. Read on to learn about some of the amazing accomplishments our team has completed this year.
Joe Rice, IT Support Associate, finished his first marathon in April. With eight or nine half-marathons under his belt, he decided it was time to go for the full. He said, "I always knew I wanted to complete a marathon as a goal of physical fitness for myself. My dad had also run one before, so I thought, why not?" His next steps were to start training, which meant running as many miles as possible each week. Joe said he got up to 16-17 miles on some weekends, and it took a lot of dedication. After finishing, he felt relieved, in a little pain, and really happy. "I feel like breaking down barriers you weren't sure you could accomplish helps you mentally. It proves you can handle adversity, push through, and fight back," said Joe. Though he doesn't have another marathon on the books, he does have a few more half marathons scheduled and mentioned he thinks a half-ironman could be next, but that will involve a lot more training first.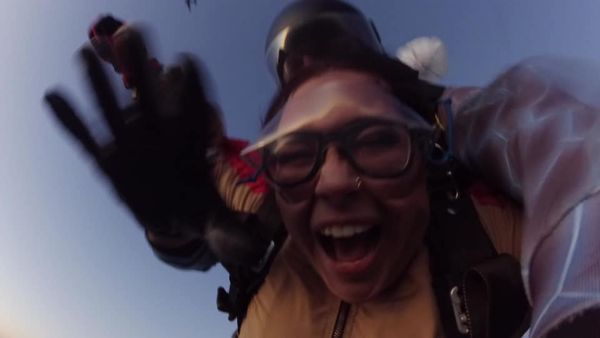 Valentina Gonzalez, Client Experience Banker, gathered up enough courage to go skydiving earlier this year, and that's just the first item on her adrenaline junkie to-do list. She had always wanted to do it, but her son was the one who helped her decide to commit and book it. She said, "He kept saying, 'Mommy, you jump out of a plane like Black Panther!' and I couldn't let him down." To make sure she would follow through on this commitment, she planned out the entire weekend in advance. "I knew if I planned ahead of time the hotel, outfit, and even lash appointment, I couldn't turn back! If I spent money to get here, then I might as well go for it, and if I was going to go out, I was going to go out in style," said Valentina. It certainly sounds like it was a life-changing experience. She described it as freeing, stating, "Once we jumped, all you feel is straight wind and speed you don't even have time to think about. When the parachute ejected, I had never felt more free in my life. It was pure bliss. Since we jumped late, we got to see the sunset and the Atlanta skyline. I was in awe." When we asked if she would do it again, she said, "Once we landed, I was pumped and ready to go again. I want to do it two more times!" In addition to more dives, she is planning to swim with sharks or ride an elephant in Thailand in 2022. We can't wait to hear about her next adventure.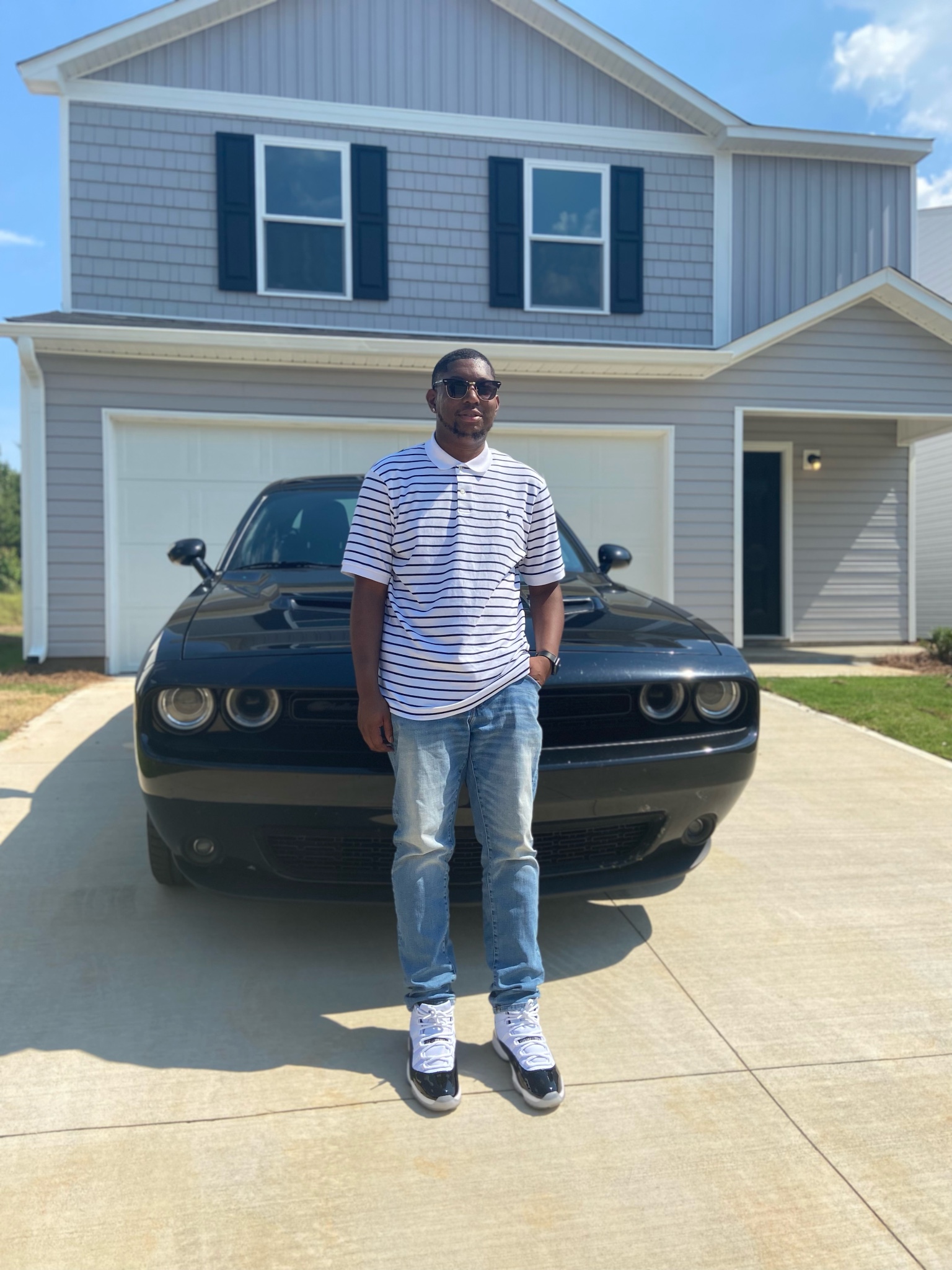 Markevius Waller, Credit Analyst, just closed on his first home. After feeling tired of renting, he started thinking about purchasing a home towards the end of 2020. "I wanted a place to call mine and to become a homeowner by age 30," said Markevius, who turned 30 in January. The next steps were to find a realtor and save money, which he said laughing, "meant less eating out and buying sneakers." In this real estate market, his homebuying journey didn't go exactly as planned, but he stayed motivated by praying and knowing God would find a way to make everything happen. He said, "After my closing date was pushed back four times, I felt a huge sigh of relief and really hit me when I received the keys." Markevius also has a goal to maintain his weight after losing 30 pounds since the beginning of the year, and he is considering going back to school to become a CPA. It sounds lke 30 is going to be Markevius' year!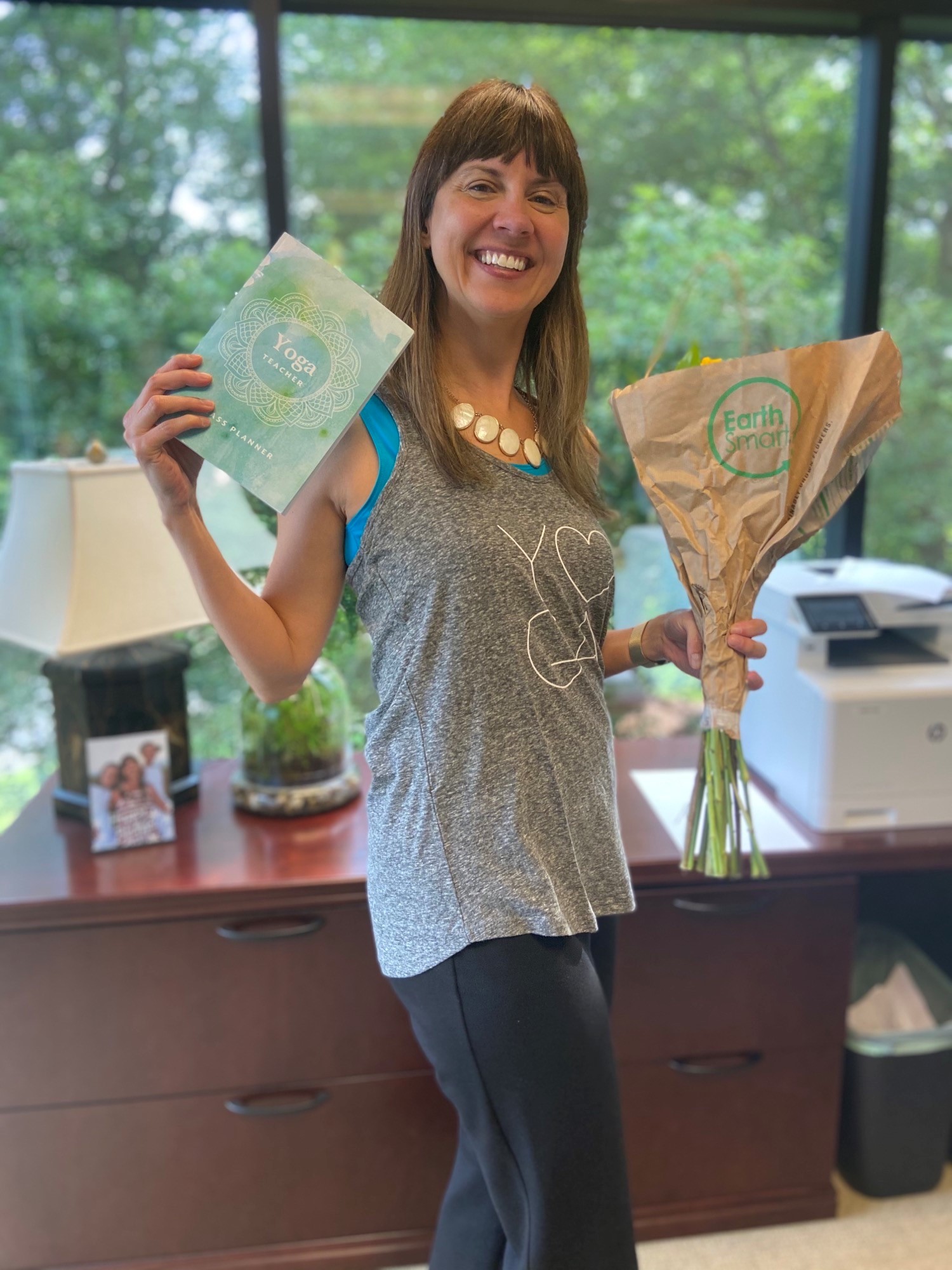 Silvia King, Chief Human Resources Officer, earned her yoga teacher certification. Silvia started practicing yoga as a teenager and immediately experienced improvement in her overall wellness, even writing her senior paper on the benefits of yoga. Over the years, her passion for yoga continued to grow. "The strong 'whispers' in my heart to do something more with yoga never ceased. When whispers become loud voices, I have learned to pay close attention and explore the possibilities," she said. Finding the right program that worked with her schedule as a full-time working mom and wife was key. "My trust in God led me to a Christian yoga school called Holy Yoga. Not only did this school align with my faith in such a beautiful way, but due to COVID, I was also eligible to complete the certification virtually and transfer credits to the internationally recognized Yoga Alliance certification. Most yoga programs require intense amounts of in-person hours that would not have been achievable for me given my schedule. My prayers had been answered! And just like that, I registered and paid quickly for the course so that there could be no backing out." she said. Even so, the process was more intense than she imagined, requiring her to participate in many long Zoom calls and a weekly life group, to teach local community yoga classes as well as virtual classes for teachers across the country who would be grading her skills, to practice her own yoga for a minimum of five hours per week, to journal about the journey, to read five books, and to complete 16 quizzes and a final exam! At the end, she summed up the experience by saying, "It was more meaningful to my spiritual growth than I could have ever imagined, and I learned so much about myself during this process and feel so personally fulfilled that I do not care if I ever actually teach a yoga class." However, we can confirm she will be teaching a few classes for the Southern First family! Silvia concluded, "Taking action on something rather than just talking about a future desired state sure feels empowering."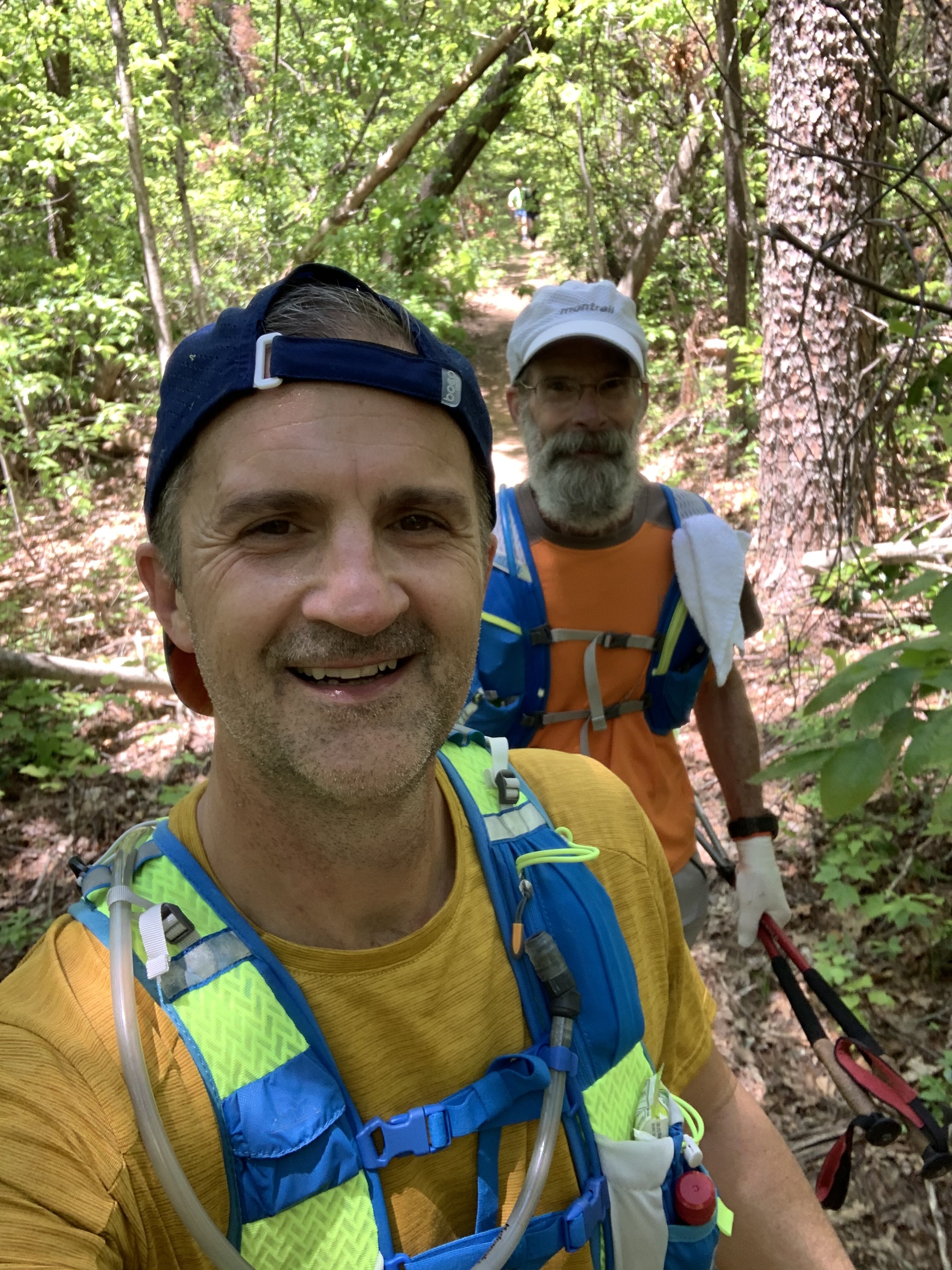 Michael Hopton, Team Leader & Senior Vice President in Atlanta, completed a 57-mile ultra-marathon trail run with 15,000 feet of elevation gain through the North Georgia mountains. He and his father challenged themselves to do something epic for their 50th and 70th birthdays. We think this qualifies! When asked how they landed on setting this incredible feat as their goal, Michael said, "My dad is a long-time endurance athlete having completed many, many ultra-marathons, long-distance cycling and triathlon events – even hiking the Appalachian Trail. I also am an avid trail runner, so it really came down to finding an event that was suitably hard and gave us sufficient time to get registered and trained up." After finding the event, the preparation included planning training runs, getting in shape, eating right, finding a house to rent, and making sure their spouses were onboard to support them. This took nine months in total, and like some of the other feats listed above, it was as much of a physical challenge as it was mental. "We found that the best way to prepare is to break up the event/course into manageable chunks and go and physically run those sections of the course while eating the foods you want to eat and wearing the gear you want to wear. Getting to race day mentally prepared, knowing the course as much as possible, knowing your gear works and what you're going to eat really works to help your mental game," said Michael. Having his dad to keep him accountable and knowing the investment involved (these races aren't cheap) also kept Michael motivated. What did it feel like during and after? He said, "The event itself can be surprisingly emotional. You've spent months preparing. You're in great shape and giving this all you have physically, mentally, and emotionally. We started at 8 am, went through the day, into the night and finished just after sunrise the next day. Seeing the sun set and rise from a trail on a mountain in the woods, is pretty awesome. Moving through the dead of night hearing animals while tired is pretty crazy. Pushing through the pain you feel in your feet, your knees, back, and hips all with a constant sourness in your stomach (nothing tastes good or sits well at that point)… those things are tough. Knowing that you finished and that you're mentally strong is invaluable. It's funny. At the end of the race, you can never imagine doing it again, but within 24 hours I was searching for the next event." That next event is a 100-mile trail race called the GA Jewel. Though his dad won't be doing the entire race with him, he will be a "pacer," meaning he can run alongside Michael in some of the later stages of the race to help him stay focused and awake.
Congratulations to all these folks on reaching their incredible goals, a great representation of our core values - Enjoy the Journey, Compete with a Passion for Winning, and Celebrate the Victories - and they are wonderful examples that with the right intentions and preparation, you can achieve anything you set your mind to. Tell us in the comments: what goal are you currently working toward?