Get to Know Our Markets: Atlanta, GA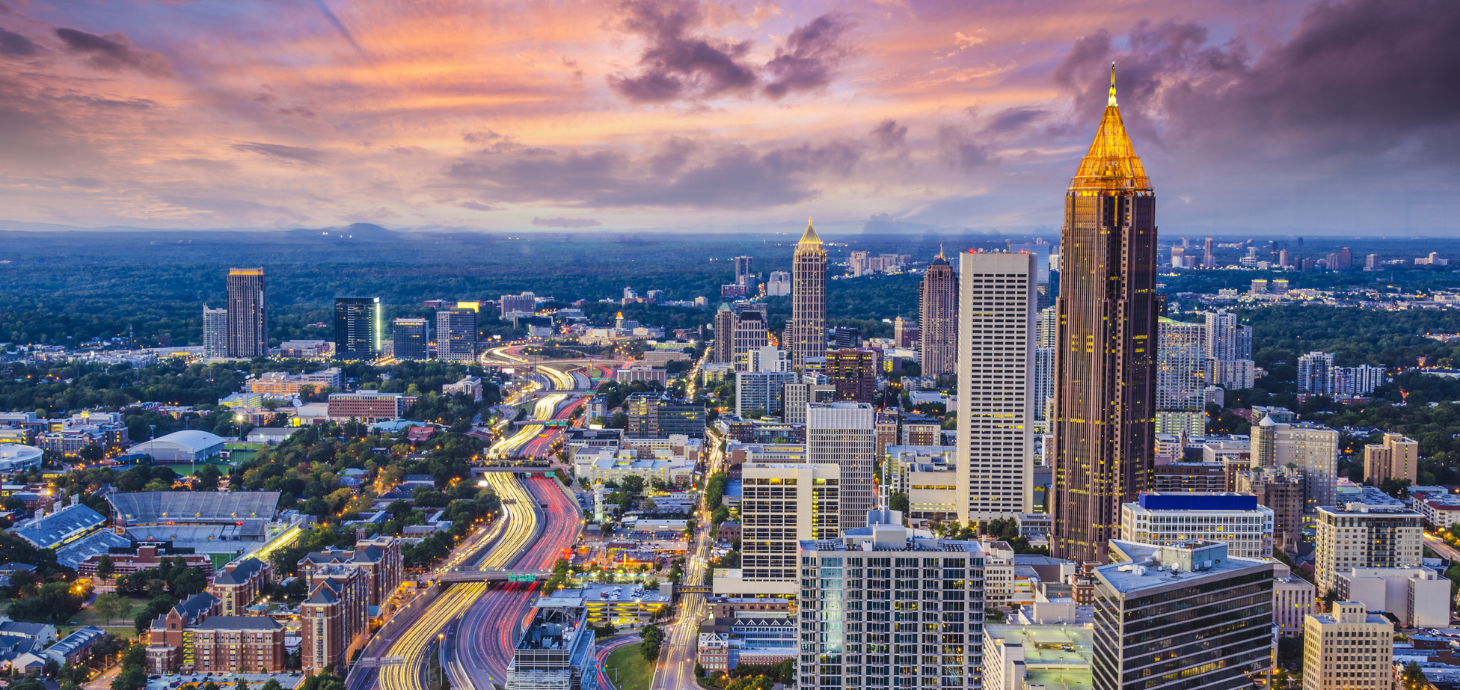 Southern First is proud to serve eight markets in the Southeast – Greenville, Columbia, Summerville and Charleston in South Carolina, Charlotte, Greensboro and Raleigh in North Carolina, and Atlanta, GA. These high-growth areas each offer unique lifestyles and amenities, and we'd love to introduce them to you. Read on to learn more about Georgia's capital and most populous city, as well as Southern First's history and team in Atlanta.
Overview
Atlanta was originally founded as a transportation hub and continues to be one today as home to the world's busiest airport, the Hartsfield-Jackson Atlanta International Airport. It is also a cultural and economic center, boasting the 10th largest economy in the U.S. and the 20th largest in the world (U.S. Dept. of Commerce). Atlanta has a diverse workforce in an array of dominant sectors including aerospace, logistics, film and television production, media operations, medical services, and information technology. It claims the nation's third-largest concentration of Fortune 500 companies and hosts the headquarters of corporations like Coca-Cola, Home Depot, Delta Air Lines, AT&T, Chick-fil-A, and UPS. Atlanta is considered one of the nation's largest higher education hubs with more than 15 colleges and universities in the area including the Georgia Institute of Technology, the University of Georgia, Georgia State University and Emory University. It is also one of the most visited destinations in the nation for tourists.
Our Atlanta Office
Southern First opened for business in Atlanta in March of 2017 with just three team members operating out of a law firm suite across from Lenox Square in Buckhead, the uptown commercial and residential district of the city. Buckhead is the central financial district of Atlanta with a number of high-rise office buildings, hotels, shopping centers, restaurants, and condominiums surrounding Peachtree Road and Piedmont Road.

Now, we have 16 associates working from a beautifully renovated 13,000 square foot office space at 309 East Paces Ferry Road. We offer clients a full-service retail office, mortgage lending, and commercial relationship management teams.
Atlanta Market Executive and EVP, Sandy Bowen, said, "We had the privilege of hosting our Board of Directors this month, which included rainy day golf at the new Intown Golf Club and dinner at the 'back room' at Bones." He shared with the board the tremendous loan and deposit growth since moving into 309 East Paces in May of 2018. Sandy stated, "We have focused on impacting lives in this community and bringing Southern First's core values to our hometown. We focus on building relationships one client at a time."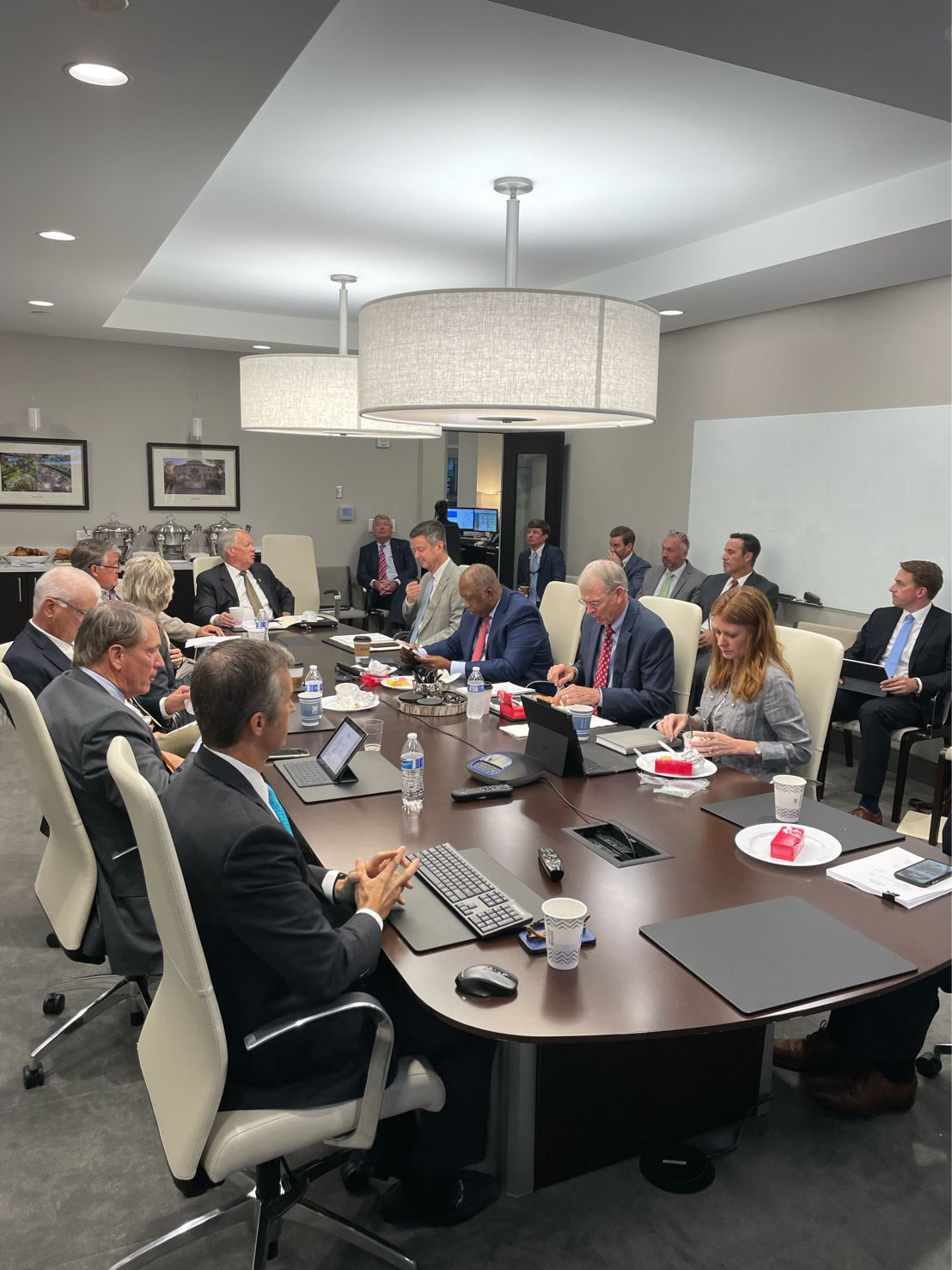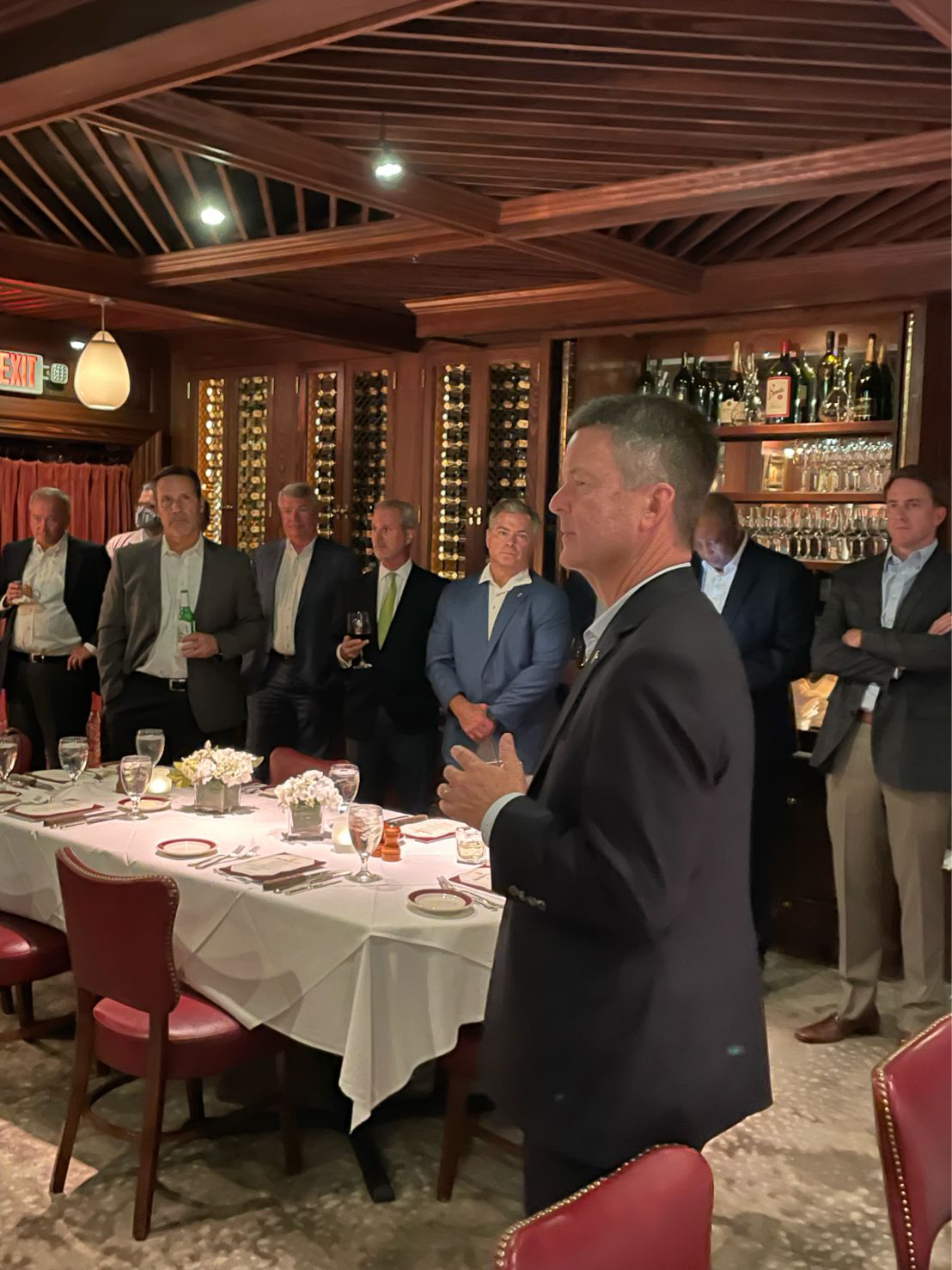 Our Team's Recommendations
To get to know our Atlanta team a little better, we asked them to tell us their favorite things to do in the city.
Fielding Troutman recommends having brunch in Buckhead. He said, "From casual restaurants like The Original Pancake House to higher-end establishments like Murphy's, Atlanta has an amazing brunch scene." He also states that catching a Braves game at Truist Park is a must. Truist Park is in The Battery, which is an entertainment destination throughout the year, not just on gamedays. It has dining options for foodies and families alike, shopping, bowling, and a live music venue, the Coca-Cola Roxy.
June Carlson Platz recommends a trip downtown to Centennial Olympic Park, where the 1996 Olympic Games were hosted, to tour the Georgia Aquarium, The World of Coke, CNN's Headquarters, and the Ferris Wheel. She also enjoys the Beltline, a popular walking trail that takes you around the city through different neighborhoods with stores, restaurants, breweries, and food halls like Ponce City Market along the way.
Tracey Smith agrees that the Ferris Wheel is a must-do! She said, "The Ferris Wheel has 42 private climate-controlled gondolas and amazing views of the city."
Sean Dacey enjoys spending time outside at the many parks, running, and cycling trails. He said, "Piedmont Park is beautiful, centrally located in midtown, and has festivals and events many weekends in the spring, summer, and fall. Not far from our office in the heart of Buckhead, we have Chastain Park with a 3-mile path around the park, a public golf course, tennis, a playground for children, and a fantastic outdoor amphitheater (Chastain Amphitheater) with concerts. A little farther off the beaten path is the Silver Comet Trail. It was originally a railroad line turned into a walking and cycling path. It's a wonderful way to view the changing seasons, and you could take the path all the way to Alabama!"
Pam Troutman loves that there are so many things to do in the city. "Whether you come during the spring or fall, the 'ATL' offers some amazing festivals. Piedmont Park has events year-round, including Music Midtown, the Dogwood Festival, the Rescue Dog Olympics, and the Atlanta Ice Cream Festival. Inman Park is on the Eastside of the Atlanta Beltline and includes several awesome coffee shops and restaurants."
Katherine Busch says Westside Provisions District has amazing dining and shopping options. Her favorites include JCT Kitchen & Bar, Forza Storico, and Sid & Ann Mashburn.
Our Atlanta team is proud to serve this incredible city and would love to be your banker. Click here to get to know them and learn more