Get to Know Our Markets: Columbia, SC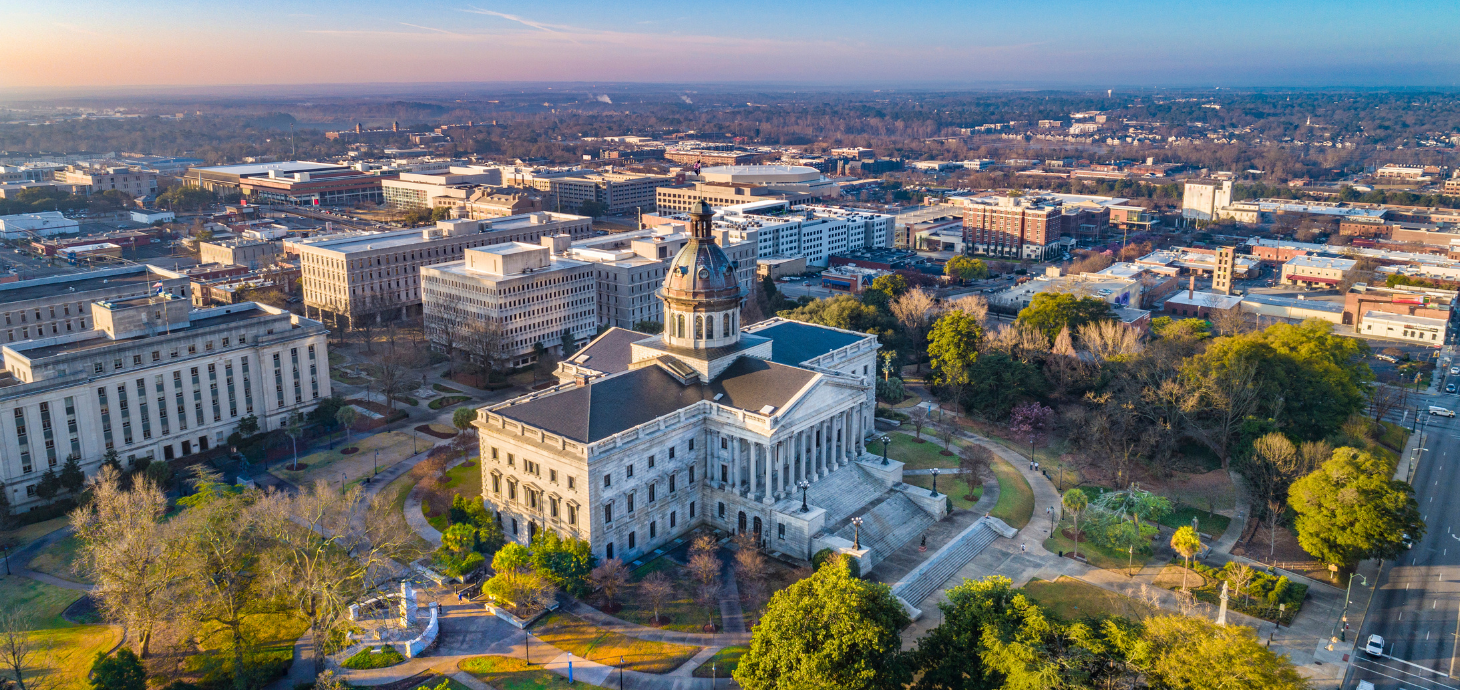 Southern First is proud to serve eight markets in the Southeast – Greenville, Columbia, Summerville and Charleston in South Carolina, Charlotte, Greensboro and Raleigh in North Carolina, and Atlanta, GA. These high-growth areas each offer unique lifestyles and amenities, and we'd love to introduce them to you. Read on to learn more about South Carolina's capital as well as Southern First's history and team in Columbia.
Overview
Centrally located Columbia is South Carolina's capital and the second largest city in the state. It is home to the University of South Carolina's main campus and Fort Jackson, the largest U.S. Army base. Other major employers in the area include the Prisma Health hospital system, Blue Cross Blue Shield of South Carolina, Humana, and UPS, which operates its Southeastern hub out of the Columbia Metropolitan Airport. It has been named one of the best U.S. cities to start a business by Inc., one of the best cities for new college graduates by Wallethub, and one of National Geographic's best small cities in the U.S.
Our Columbia Office
Southern First opened in Columbia almost 15 years ago in January of 2007 on Lady Street with just a few team members. In 2009, we moved into our Knox Abbott office. Now, we have over 20 associates in Columbia offering a full-service retail office, mortgage lending, and commercial relationship management.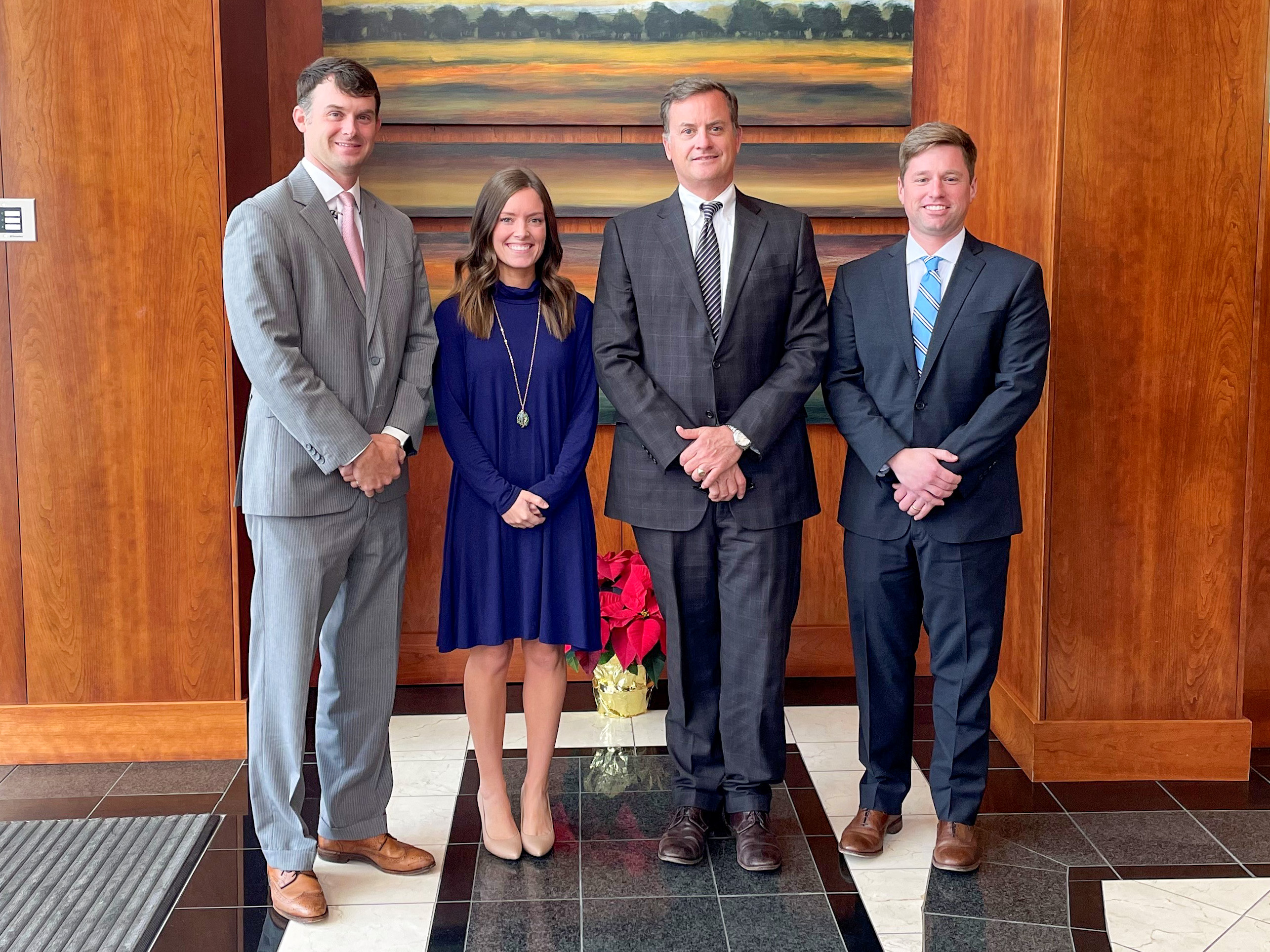 Our Knox Abbott location offers easy access to downtown Columbia, Lexington, and Forest Acres and is near the University of South Carolina and The Vista area. We were one of the first businesses in Cayce to build near the Blossom Street Bridge over the Congaree River, and we have been excited to be on the forefront of the redevelopment in this area.
Our Team's Recommendations
To get to know our Columbia team a little better, we asked them to tell us their favorite things to do in the city.
Jordan Quinzi recommends heading to the Soda City Market, where local vendors, food trucks, and street performers line Main Street every Saturday. She says, "I love checking out the unique, handcrafted, and home-grown items and trying new food. It's also an enjoyable way to get some sunshine and support the community." If you like the outdoors, Jordan says the Cayce Riverwalk is also worth a visit. "It boasts 12 miles of beautiful nature trails along the Congaree where you can walk, bike, and picnic." Round out your day with a dinner at one of Jordan's favorite restaurants, Cola's, located near the statehouse in a 1930's RC Cola bottling plant.
Kayleigh Sellars says Columbia has you covered for weekend brunch and an excellent brewery scene. "My favorite brunch spot is The Gourmet Shop. Located right in the middle of Five Points, they have been a quaint staple since 1979 with an indoor/outdoor cafe and amazing bakery selection. They also have a lot of great things to offer from cookware to gifts. They even have a walk-in Humidor for cigar lovers!" said Kayleigh. For beer, Savage Craft Ale Works is a family-friendly spot with plenty of space for the kids to place and an excellent food menu. Plus, it's close to our office!
Joel Tyson shares that no trip to Columbia is complete without a visit to the nationally renowned Riverbanks Zoo. He said, "There's also plenty of cultural events all year long at the Coliseum and the Township Auditorium in downtown Columbia. People come from all over the state to enjoy the museums on Gervais Street as well as the restaurants in The Vista!" For a good meal, Joel enjoys Eggs Up Grill, a breakfast and lunch spot with several locations in the Columbia area, as well as Chicken Salad Chick on Sunset Boulevard in Lexington. "The best chicken salad sandwiches in the Southeast!" exclaimed Joel.
Fitz King agrees that a stop at Eggs Up Grill is bound to be a delicious one, and if you dine at the Devine Street location, you can get some great shopping in after your meal at the many boutiques and stores in the area, including LaRoque Original for women's clothing.
Blake Taylor says that there are a lot of activities for families in Columbia. In addition to the Riverbanks Zoo, the EdVenture Children's Museum is perfect for the kids. In fact, it is the largest children's museum in the Southeast! For outdoor adventures, Blake recommends heading to Lake Murray for fishing, boating, hiking, and more.
Our Columbia team is proud to serve this incredible city and would love to be your banker. Click here to get to know them and learn more.