2022 Mortgage Rates: What to Expect This Year
Market Updates
Personal Banking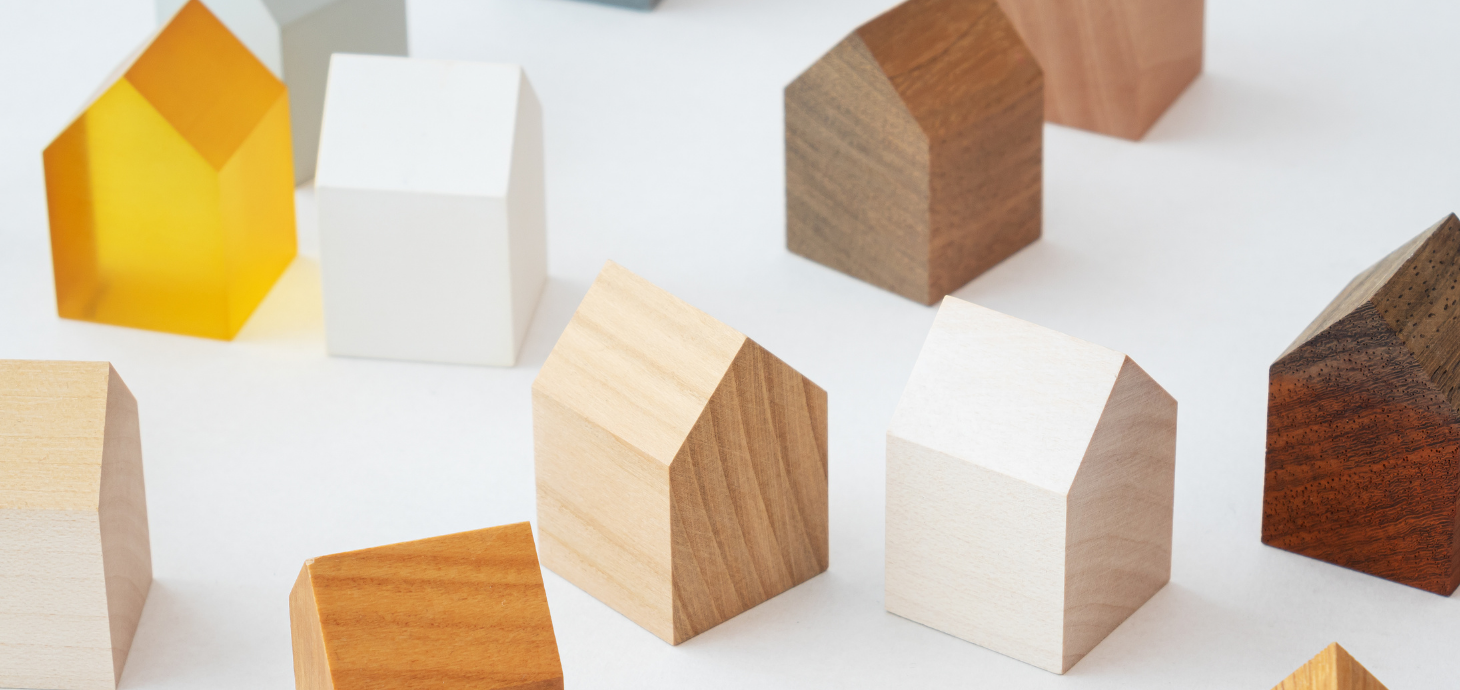 The tale of mortgage rates can be told alongside entering and exiting the pandemic. Once the pandemic began, mortgage rates plummeted below record levels. The green line in the chart below shows the steady reduction in rates as the pandemic rolled through 2020 and you can see the sharp increase just in the last month as the Fed has announced likely rate hikes and a reduction in the mortgage security buying.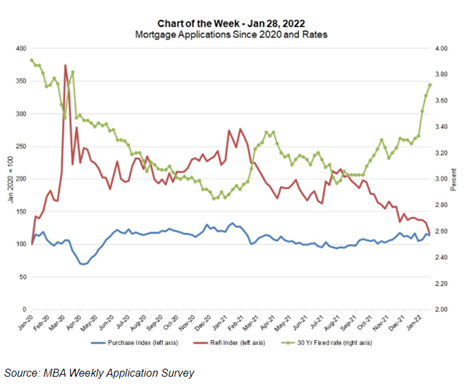 Average rates for a 30-year fixed mortgage have now crested four percent, far exceeding predictions. This has been due to high-inflation pressures, surprisingly strong job gains, and comments by the Federal Reserve on upcoming rate hikes.
The consensus amongst industry experts is that unless there is a major resurgence in COVID cases or economic shutdowns, which we hope is not in our future, it is unlikely that mortgage rates will decline this year. Due to this, potential buyers are acting quickly. Locking in a rate now can save buyers money though finding a home may be a challenge with continually increasing demand and home prices.
According to Zillow, a record number of millennials will reach the peak age for first-time home buying, 32, over the next two years, meaning already constrained supply levels are tightening further. Most millennials are looking for entry-level priced homes in friendly neighborhoods to fit their growing families. These types of homes are in short supply, helping drive prices up. Zillow predicts that home prices will rise 15 percent over the course of 2022 in many of the hot housing markets that we serve.
This trifecta of higher rates, high home prices, and low inventory is impacting middle-class homebuyers most. According to a report by the National Association of Realtors and Realtor.com, there are currently more than 280,000 fewer homes available for sale that these buyers can afford compared to before the pandemic. At the end of 2019, there was one affordable listing for every 46 households in this income group. Today, there is one affordable listing for every 125 middle-class households.
If you're thinking of making a move, remember that your personal situation also heavily influences the rate you quality for. Ensuring you have a clean credit report as well as ensuring that income (especially for self-employed borrowers) is in line and meets mortgage guidelines is key.
We recommend connecting with a mortgage expert early and often while you are in the homebuying process. It is to your advantage to be pre-qualified before you start searching for a home, so you are able to stay on top of any surprises. To learn more, check out our tips for competing in a hot real estate market.
We are excited to help our clients through this changing market and provide expert advice throughout the process. Get in touch with a Southern First Mortgage Executive today to get started.