CFO Mike Dowling Shares His Top Money-Earning and Career-Building Tips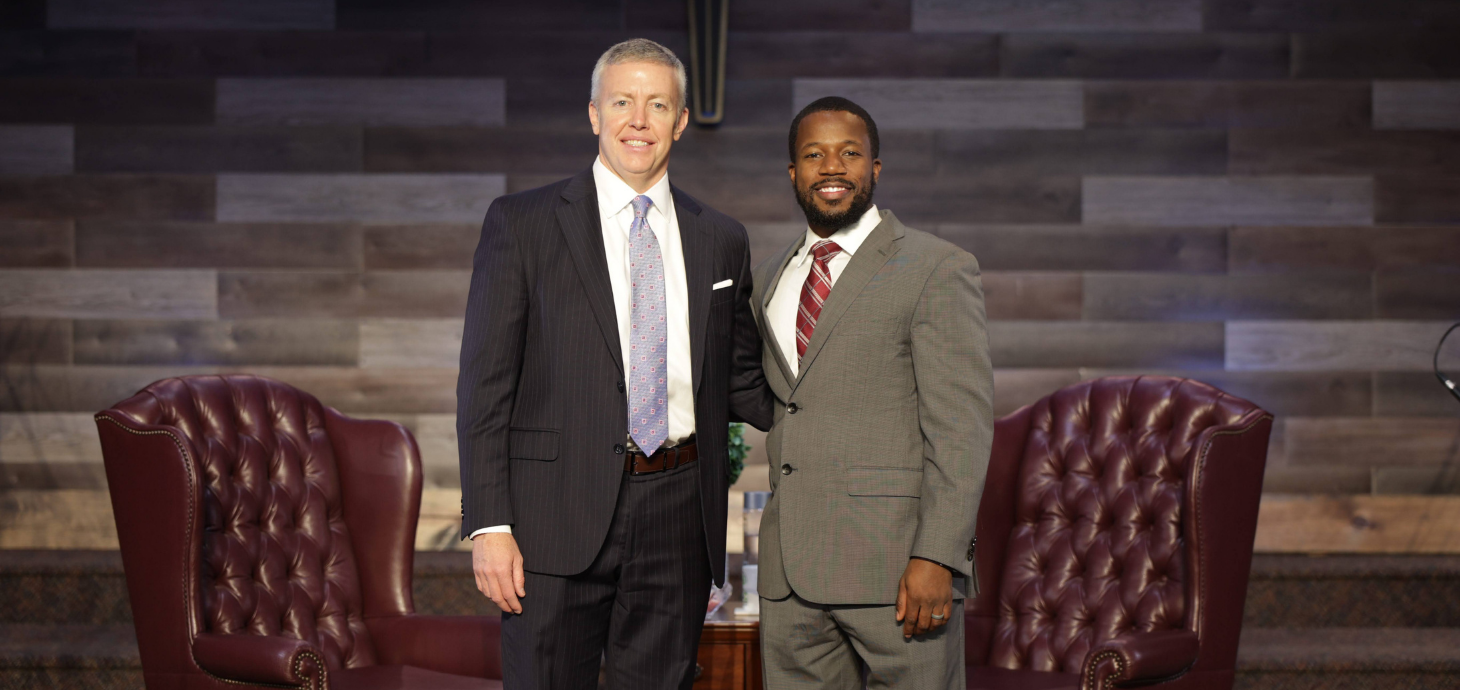 April is Financial Literacy Month, an opportunity to review your finances and enhance your financial education. For the best tips and tricks, we turn to our Chief Financial Officer and Chief Operating Officer, Mike Dowling. Mike recently had the privilege of sharing his insights with Rev. Dr. Bankole Akinbinu at Baptist Grove Church in Raleigh for their "Money Talks" series. From ways to make and manage money to tips for turning your job into a career, we wanted to share the conversation with you.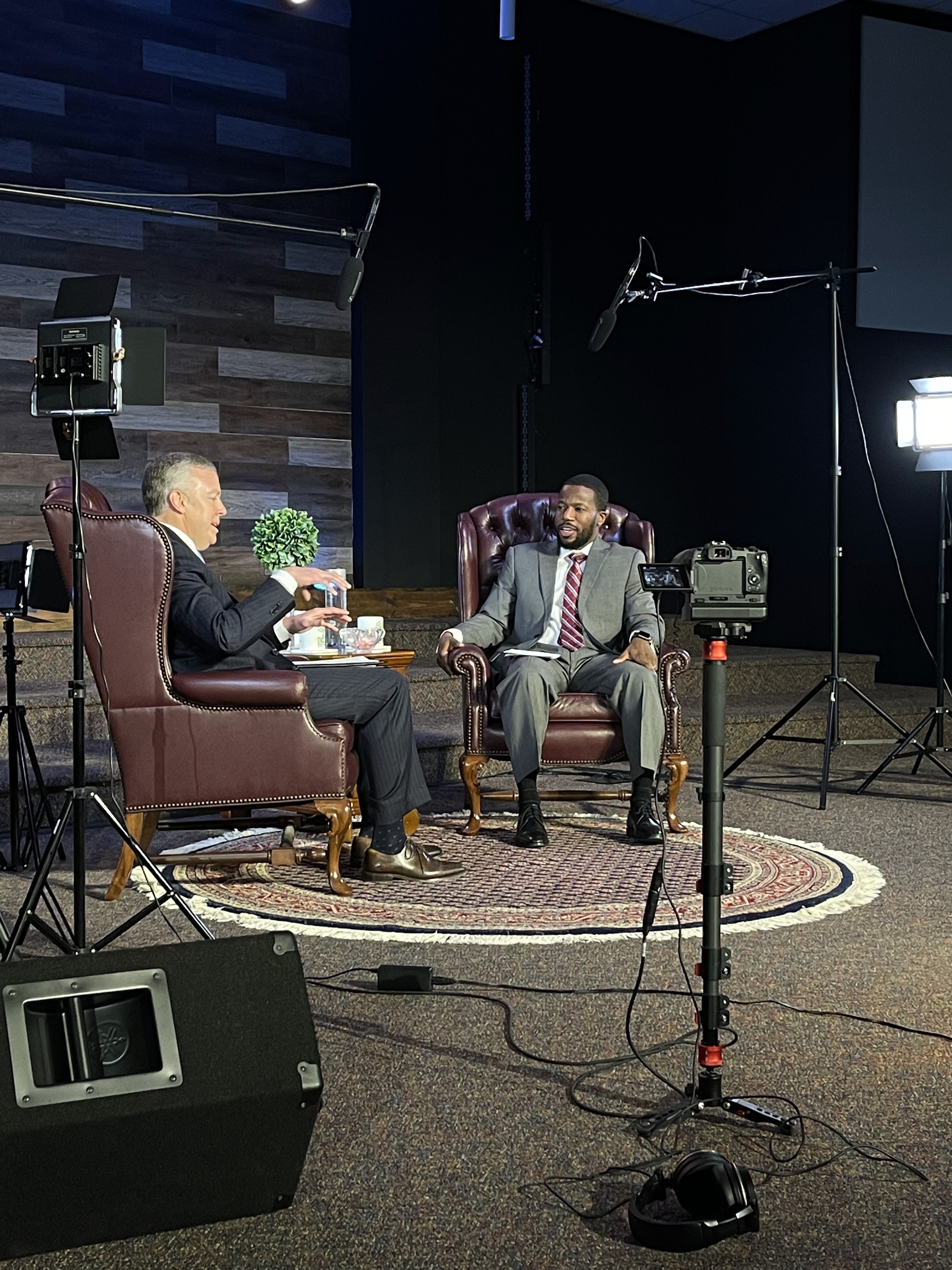 Mike, what are some untapped opportunities for making money?
Before you think about investing in other opportunities, spend some time on general budgeting such as making sure you spend less than you make, paying off credit cards, tracking where you are, and setting goals for where you want to go.
If your company has a 401(k), you need to be fully tapped into that before investing in riskier asset classes. An American worker in 2022 can save $20,000 pre-tax in a 401(k), and that doesn't include when your company is matching on top of that. Since you get in on a pre-tax basis, I'm a big believer in that.
Real estate is another opportunity. Owning a home is very important, especially in the hot housing markets Southern First serves. There's enormous potential to continue to make money in a hard asset like real estate, and if you have additional assets such as a second home, rental homes, or commercial real estate, we're here to help. I would strongly encourage folks to take a hard look at real estate.
The exciting thing about the world today are what my kids call "side hustles." There are so many ways to make some extra cash each month, which can take pressure off a family, such as tutoring, Uber, and Instacart. In today's world of expanding social media and online companies, there are a million ways to make money.
In this time where so many people are changing jobs and careers, how do you know your value in the marketplace?
We're in an incredibly exciting, opportunistic time. Today, there are 10 million open jobs in America. There's also a new term out there - the "Great Resignation." Last year, in November alone, 4.5 million people changed jobs. People are seeking their passions and new opportunities to find what's right for them. There are a lot of ways to expand into something new or try a completely different industry.
The other thing that is amazing right now is the availability of additional training and education. How do you go from a job to a career? Sometimes it's as simple as focusing on a little bit more education and training, and today, all of that can be done on your phone through podcasts, online classes, virtual conferences, and more.
What are some common traits you've seen in top earners?
Some of the greatest people that I've seen love others, care for others, and are patient and kind. Those people generally do well because everyone from your boss to the people below you are going to like you and want to see you succeed. That's been my advice to my children as they're starting their careers: Be patient, be a learner, and have the right spirit.
It's also important to know yourself. From the Myers-Briggs test to the DISC Assessment, the Predictive Index, and even the Enneagram Test, there are plenty of fun tools out there, and we use them at the bank to ensure we're hiring the right person and putting them in the right position. For example, if you're an outgoing, superstar salesperson, you're not going to want to work in the accounting department. You can, but it's going to take an enormous amount of energy. My advice to people who want to be top earners is to do some of those tests to find out who you are and that will help guide you to what potential careers and jobs you should work towards.
Having great emotional intelligence is key – knowing when to listen and when to speak. I've also found that successful people are often a little bit of a risk taker. When an opportunity opens, they are the ones to take a step forward and go after it.
What trends are you seeing right now and encouraged by?
Innovation - The pandemic has been very challenging, but from a business perspective, there's been more innovation in the last two years than in the previous ten. When there is a crisis, innovation occurs. There are a lot of great things that are going on, and we've got to get through the pandemic, but I think people should be encouraged.

Training & Education - As I mentioned earlier, people should take every opportunity to continue to do training and seek out education to better themselves. It's at our fingertips. You don't have to go to a college campus, live in a dorm, and walk to class to become better educated. It's happening all around us. That is a trend that is occurring, and the American worker is expecting companies to provide great training, development, and mentoring.


Digital Transformation - Two years ago, everything I did was on a conference call. Now, I'm seeing the person. The digital explosion has occurred, and more is happening now than ever. If you have any interest in anything technological or digital such as virtual reality, social media, data analytics, or cybersecurity, go for it. There are huge opportunities for growth in those careers.


Remote Work - We didn't think we could ever go remote, and then we all went remote because we had to. Now, most companies are coming back and going to end up somewhere in the middle. At Southern First, we've made a choice that most of us are going to be together, but five years ago, it was unheard of that you could live in Raleigh and work for a company in San Francisco. There are plenty of opportunities to work at home. It's not for everyone, but it will give certain people the ability to continue a career when they don't have the ability to go to an office like they used to.


Better Company Cultures & Benefits - So many people are changing jobs because they've always wanted to do something different, and the opportunities to do so now exist. Companies are having to work extremely hard to have great culture and to provide great training and education. They need to love and care for their employees and have great wages as well. Companies that don't do those things are not going to be at the top. It's something we talk about all the time at Southern First. We've got to be a top employer, so people want to work for us.
A lot of individuals are considering or embarking upon entrepreneurship. What advice would you give them?
First and foremost, it is awesome to dream. Our leadership team is full of great dreamers and innovators, and they have helped me to learn how to dream bigger. Developing a vision, mission statement, and corporate objectives are all very important.
You also have to seek wise counsel. A lot of us think we can do everything ourselves, but the reality is the smartest entrepreneurs find an expert in the field to bounce ideas off, show their vision and mission to family and friends, and ask questions to get feedback.
Risk analysis is another part of being an entrepreneur. You have to ask yourself, "If I'm going to go do this, what's the worst thing that can happen? Can I manage through that risk to protect my family and assets?"
Finally, remember it is ok to dip your toe into something with a little bit of trial and error. You don't have to jump into the lake fully. Is there an opportunity to take a baby step and learn from it?
Are there any other resources you would recommend?
Do a basic financial literacy class – there are hundreds of them that are free. From a leadership perspective, I would encourage people that you don't need a fancy title like CEO or President to be a leader. We need leaders in our homes, in our communities, and yes, in business as well. There are so many opportunities for leadership. Start where you are.
We hope these tips can help you reach your financial and career goals in 2022. To learn more about career opportunities at Southern First, click here.