Building a Brighter Future for Local Children
As part of our mission of Impacting Lives, we partner with nonprofits that serve a wide range of needs throughout the year, but we noticed one commonality amongst our summer service activities: a focus on children. For many kids, summer is for play, fun and travel, but for families less fortunate, summer can be a stressful time without the support of school and related activities. Read on to hear from our team about the programs we had the privilege of being a part of this summer and how they are helping local children build brighter futures for themselves.
Enriching Experiences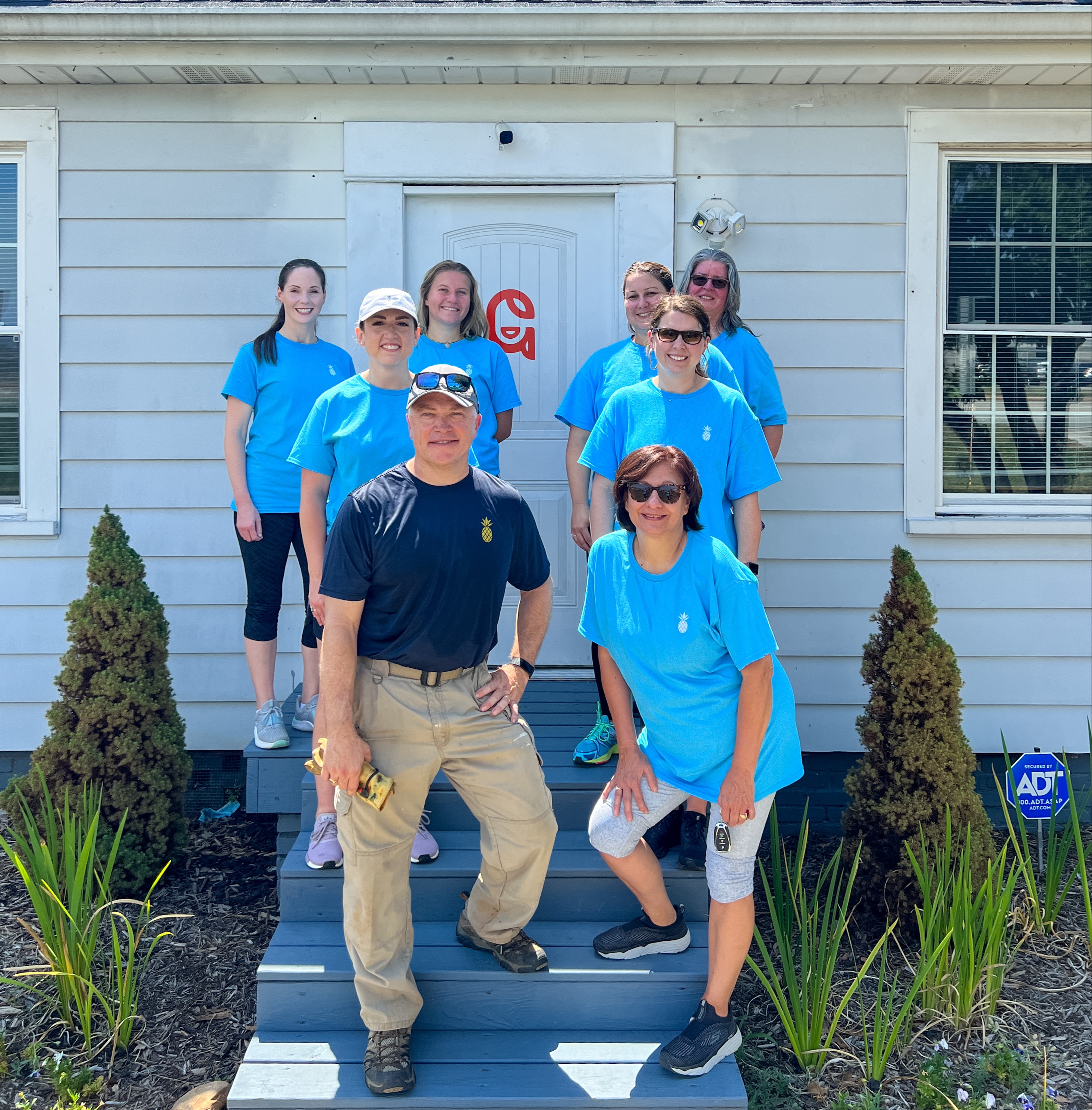 According to a National Research Council committee, for children to develop positively, it is important for them to have "exposure to positive experiences, settings, and people, as well as opportunities to gain and refine life skills." Girl Up GVL is one Upstate SC nonprofit that aims to provide just that. They offer activities for girls to discover their natural gifts, grow, and gain self-confidence such as art classes, STEM projects, and outdoor activities. They also empower young women with educational and career-building opportunities including academic support, mentoring, resume workshops, driver training, college application support, and internships.
Our Greenville team helped by teaching financial literacy, cleaning out the Girl Up GVL space, and donating snacks to replenish their kitchen. Loan Administrative Executive Assistant Brittany Wilson said, "The services that they provide not only encourage these young women to stay on track with their goals but also offer avenues to make that possible. My experience of mentoring these young women in their budgeting and financial skills was fulfilling and rewarding as each of them were eager to learn."
Ensuring Economic Success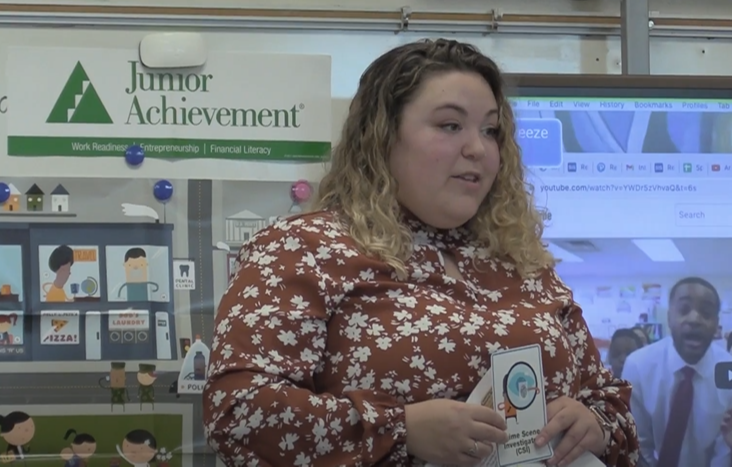 Junior Achievement is dedicated to giving young people the knowledge and skills to ensure their economic success, focusing on work readiness, entrepreneurship, and financial literacy. Research shows that JA Alumni are more likely to have a college degree, feel confident managing money, have career success, and have started a business as an adult.
Katie Moore, Client Experience Officer & AVP in Columbia, and Quincy Rice, Client Experience Banker in Charleston, had the privilege of teaching elementary school students about future careers and financing with Junior Achievement of Greater South Carolina.
Moore shared, "It's an amazing program that teaches young students through hands-on activities the economics of life. For example, "What is the difference between a want and a need?' and 'How can you earn money to pay for these items?"
Rice added, "Seeing the work these selfless teachers put in and the respect the children have for their teachers was a beautiful thing to watch. My favorite part was seeing how stimulated the children were, and of course, the hugs and 'I love you Miss Quincy' was a highlight."
Fighting Learning Loss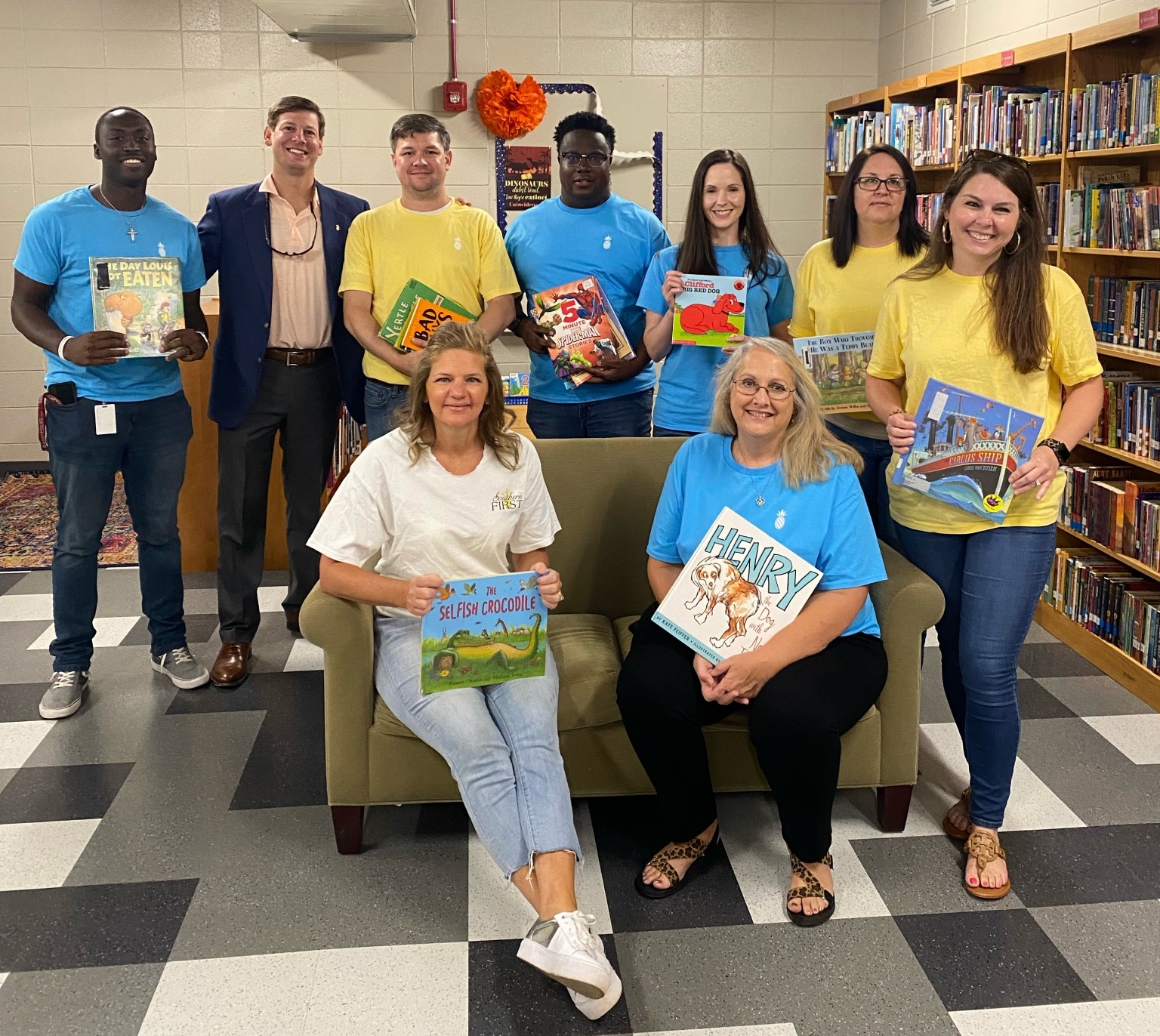 A study by the American Educational Research Journal found that the average student (across grades 1-8) lost 17–34% of the prior year's learning gains during summer break. Keeping kids engaged in reading and educational activities can help close the gap from one year to the next. This is what the Phillis Wheatley Community Center's Summer Reading Buddies program aims to do.
Lesley Griffeth, VP and Client Solutions Projects and Support, served as a volunteer Reading Buddy. She said, "My favorite part of the morning was learning more about the children and seeing the excitement in their faces while choosing books and reading out loud. They did a wonderful job with their reading! The children were also able to do an organized craft and show their creativity. They really enjoyed making sand art with our volunteers and couldn't wait to hang the art in their rooms."
Preparing for School
Did you know that education is the most robust predictor of financial stability? It is important that all students are equipped to succeed. Through the United Way of Greenville County and Trident United Way, our Greenville, Summerville, and Charleston markets combined collected and donated over 150 backpacks filled with school supplies to those in need. Erica Hockensmith, Loan Administrative Executive Assistant, shared, "These donation drives are an easy way for us to make a difference in the lives of children and their families. Our team is always excited to get involved and so giving of their time and donations."
Serving Crisis Needs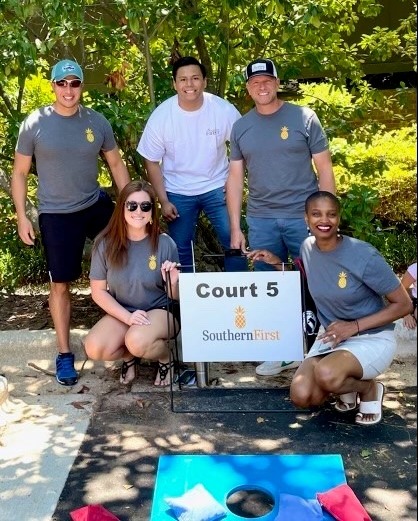 Southern First's Raleigh office is proud to support Haven House Services, which provides 11 programs that help more than 1,200 youth each year who are homeless, in crisis, or facing significant challenges. Our team enjoyed participating in Haven House's Battle of the Bags cornhole competition, and as a Champion Partner of Haven House this year, we provided 10 days of shelter, food and counseling for a youth staying at the shelter. Kaitlin Heikes, Loan Administrative Executive Assistant, said, "Every member of our team supports the vision and mission of Haven House wholeheartedly, and we look forward to continuing our support and sponsorship of their future endeavors."
In Summerville, Market President Jonathan Patterson has a longstanding relationship with Kay Phillips, Executive Director of the Dorchester Children's Advocacy Center. The Dorchester CAC provides a coordinated response to children and their families when they have experienced abuse or trauma. Patterson explained, "This organization has tons of support in the Lowcountry. They just broke ground on their second location, which will be in Berkeley County. The current location is in Dorchester County, but it serves a variety of areas outside of Dorchester." Southern First is proud to sponsor their Pinwheel Gala this summer, their largest fundraiser of the year.
Rebecca Caldwell on our Greenville team is currently serving on the Miracle Hill Kid's Ninja Volunteer committee, raising awareness and recruiting volunteers for the Kids Ninja Challenge event later this month. At the event, kids are given the opportunity to become a ninja for the day and challenge themselves to over 10 obstacles while fundraising for children and adults experiencing homelessness in Miracle Hill's shelters and network programs. Caldwell said, "I love being part of something bigger and being able to help others."
We are incredibly proud of our team, full of servant hearts, who step up in their communities every day and impact countless lives. We love to share their stories with you in hopes it may bring more awareness to these organizations and even inspire you to get involved.

The content above contains links to third-party sites. Our privacy and security policies do not apply to sites not controlled by Southern First. Please refer to our External Link Policy for more information.