Making Our Communities Merry & Bright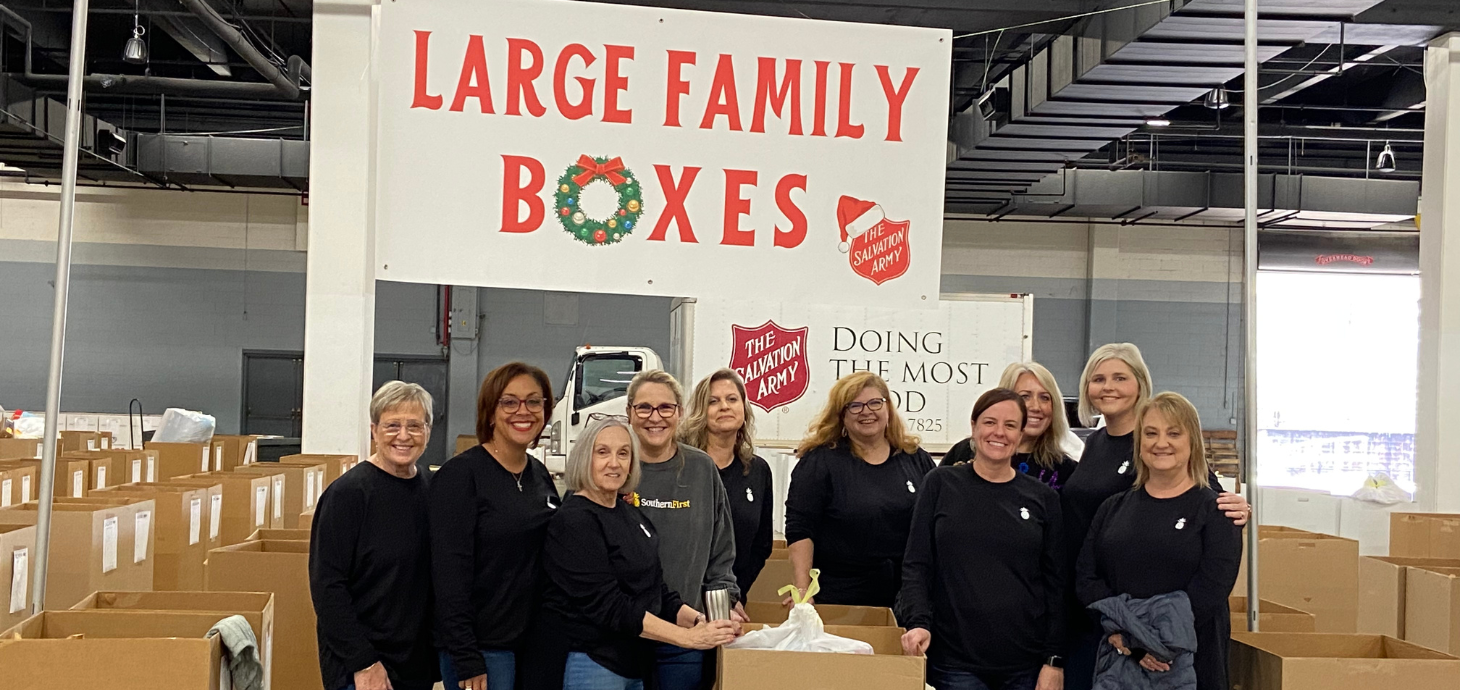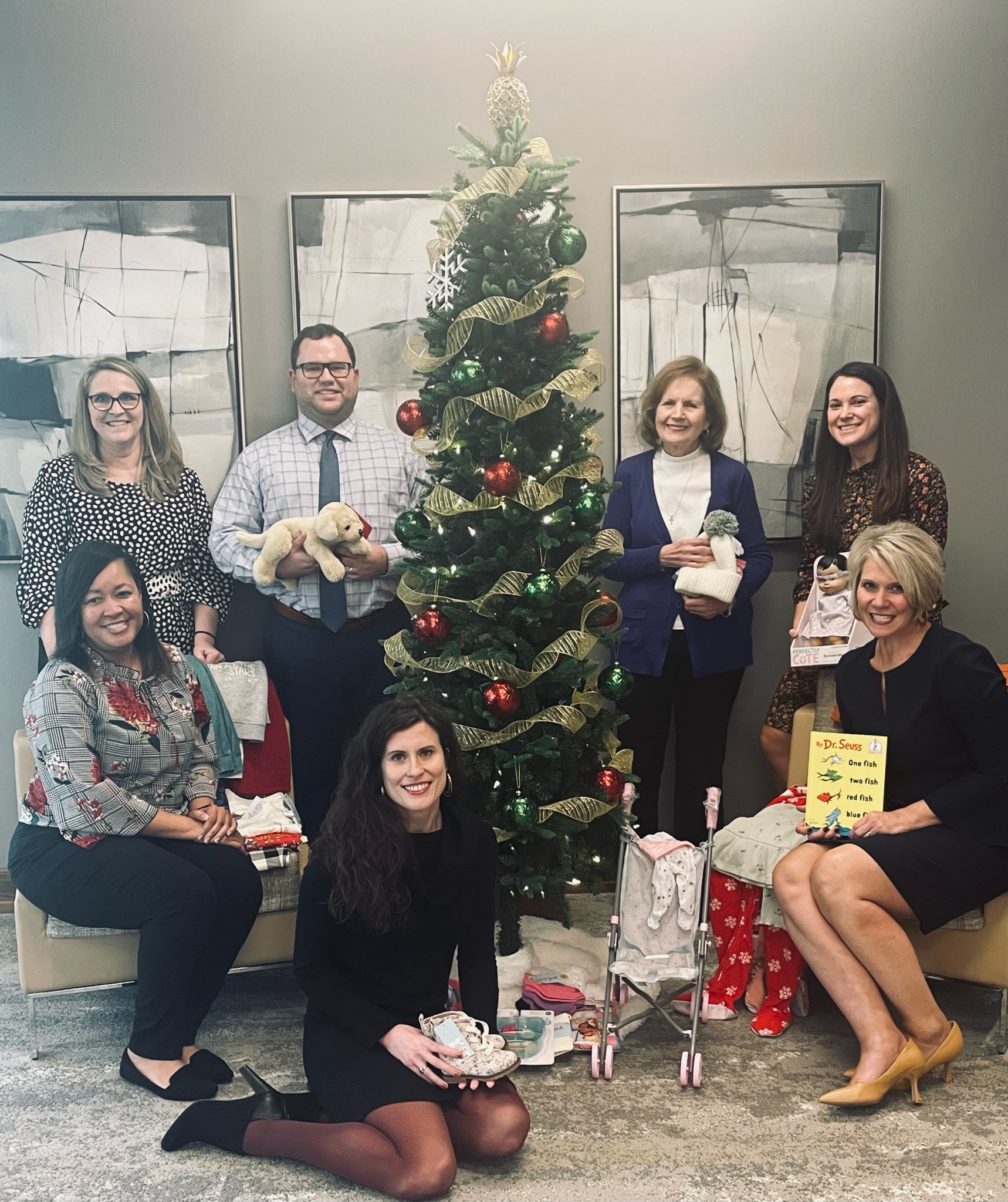 It can be easy to get swept up in the hustle and bustle of the holiday season, but during this busy time, our team stayed true to who we are, making time to gather together and use their giving spirit to make an impact in our communities.
Helping Santa with Holiday Gifts
In Greenville, we had the privilege of working with the Salvation Army Angel Tree program again this year, which provides Christmas gifts to thousands of children in need. Our associates donated gifts for 27 children. Some of our Operational Directors also spent time volunteering at the Salvation Army's Christmas Center, sorting toys and stockings.
In Greensboro, more holiday magic was made with our team sponsoring gifts for two young foster children. Our Columbia office adopted and shopped for a family of four through Families Helping Families, and our Atlanta team brought joy to Hughes Spalding Children's Hospital, delivering toys and attending the lighting of their tree.
Creating Homes for the Holidays
The Raleigh team volunteered with two organizations that help those experiencing homelessness, Families Together NC and Note in the Pocket. Our bankers and associates helped turnover a housing unit for Families Together, painting and cleaning it. They also organized clothing and shoes for Note in the Pocket's upcoming pop-up events, which are like yard sales but with free items that families experiencing homelessness can choose from.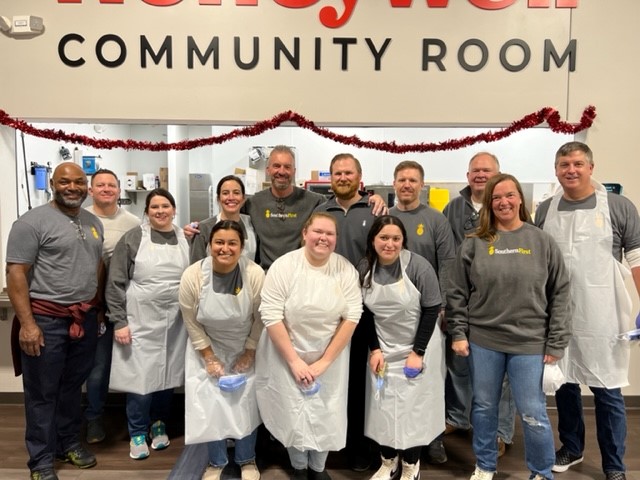 In Charlotte, the team spent an afternoon volunteering with Roof Above Charlotte, serving lunch and providing a dessert social at the Howard Levine Men's Shelter. Roof Above Charlotte offers everything from street outreach and basic services to shelter and housing, reaching over 1,200 individuals every day across multiple locations in Charlotte.
Our Atlanta Team built furniture with Furniture Bank of Metro Atlanta, who help make houses into homes by providing furniture to those who have overcome homelessness and financial hardships but have no money left to purchase essential furniture.
Helping Title 1 Students
In Charleston, we donated and helped build bikes with Going Places for children at Charleston Development Academy, a Title 1 school in the heart of downtown Charleston. Our team enjoyed attending the bike reveal event and getting to seeing every child receive their brand-new bike, helmet, and lock.
Our Compliance team in Greenville lent their strength to Communities in Schools' luminary event, cutting 650 wood blocks for the luminaries. Each luminary honored one of the Title 1 students supported by the organization this year. Communities in Schools connects students to caring adults and community resources to confront and overcome personal challenges and structural barriers so they can succeed.
The holidays can be an incredibly joyful time, but they can also be a very difficult time for those less fortunate. We are so grateful for our team and how they choose to donate their money, time, and resources to make each of our eight markets a better place.
The content above contains links to third-party sites. Our privacy and security policies do not apply to sites not controlled by Southern First. Please refer to our External Link Policy for more information.