Our Commitment to You: Investing in Relationships
Personal Banking
Business Banking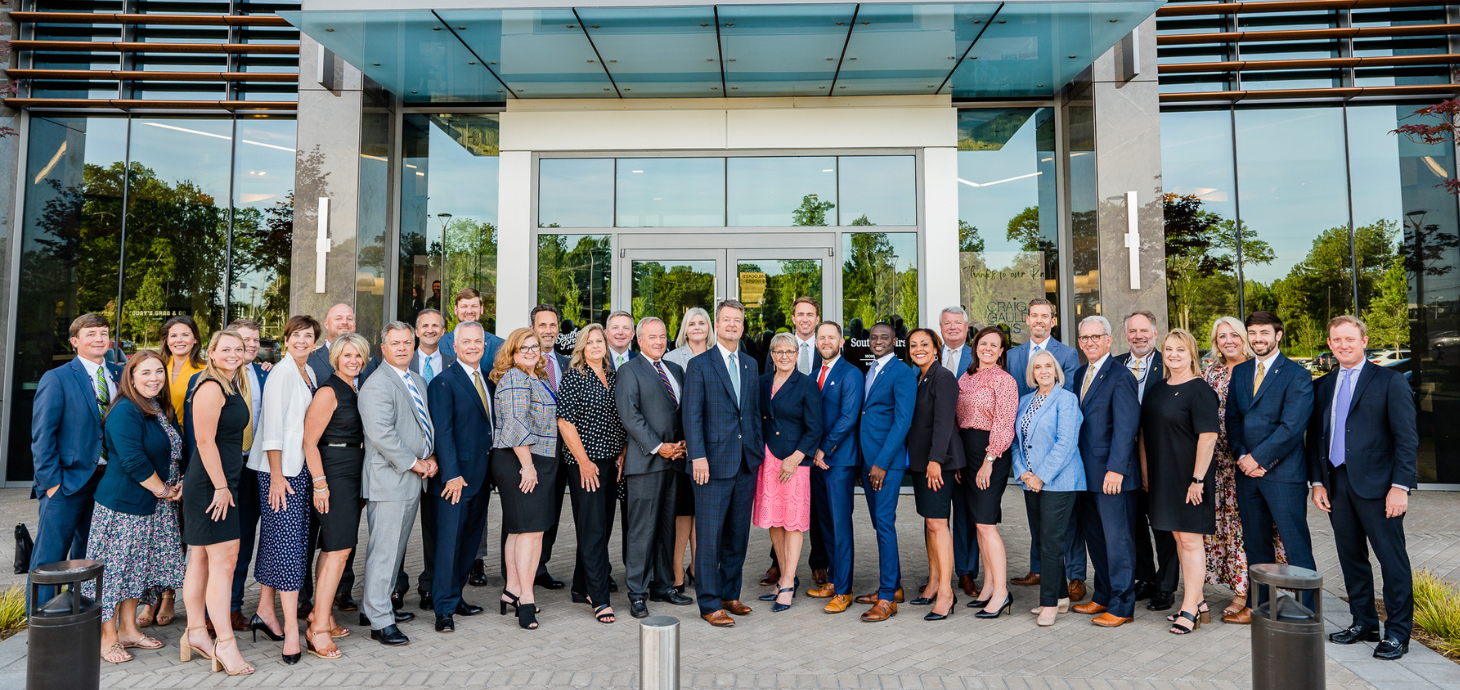 Whether you are looking at the headlines or the price of eggs in the grocery store, there is a lot of talk about the current state of the economy. Our team is getting questions daily from clients ranging from "Are we in a recession?" and "When will interest rates come down?" to "What should I be doing right now?" While your Southern First banker will be happy to assist you with personalized guidance for your financial situation, we wanted to take this time to share our bank's approach with you.
The questions may be daunting, but the answer is simple. No matter the state of the economy, we stay true to our vision of putting relationships first and creating incredible client experiences. When in a challenging situation, you turn to those you know and trust, and we are honored that so many clients choose Southern First for their banking relationships. Here are a few enhancements we're working on to give our clients and associates better tools to accomplish their goals this year.
Business Banking
For business clients, our aim is to provide everything you need in one place to manage your cash operations and for our team to be able to serve you with care and efficiency throughout your journey.
In 2023, we are doing that by launching commercial credit cards, virtual cards, Zelle® for small business, easier integration with accounting systems, and better reporting and analytics. We are also building an internal application to help our team provide the highest level of service with quick turnarounds when onboarding new clients and assisting current clients with their needs.
Personal Banking
In personal banking, we are focused on creating a more continuous experience across all the ways you engage with Southern First.
Whether you are opening a new account or applying for a mortgage online, calling in for phone support, live chatting with us, logging into online banking or accessing our mobile app, we aim to provide the same high level of service and care across platforms and devices.
Excellent Service
We are excited for these upcoming technology investments to turn into helpful improvements in your day-to-day banking activities. Many of these enhancements came from a select group of bankers we refer to as Team Arete (Arete meaning "excellence" in Greek). We call on Team Arete to analyze all end-to-end processes in our offices and identify pain points so we can come up with innovative solutions to better serve you. Team Arete is a wonderful example of our team's passion to provide a unique banking experience.
All these easy-to-use tools will support the way you bank and are backed by personal service from your Southern First banker. Stay tuned with our First Insights blog and email newsletter and on social media for more details regarding these upcoming additions, and don't hesitate to contact us if there's anything we can do to help you.