11 Ways Parents Can Help Graduates Build Credit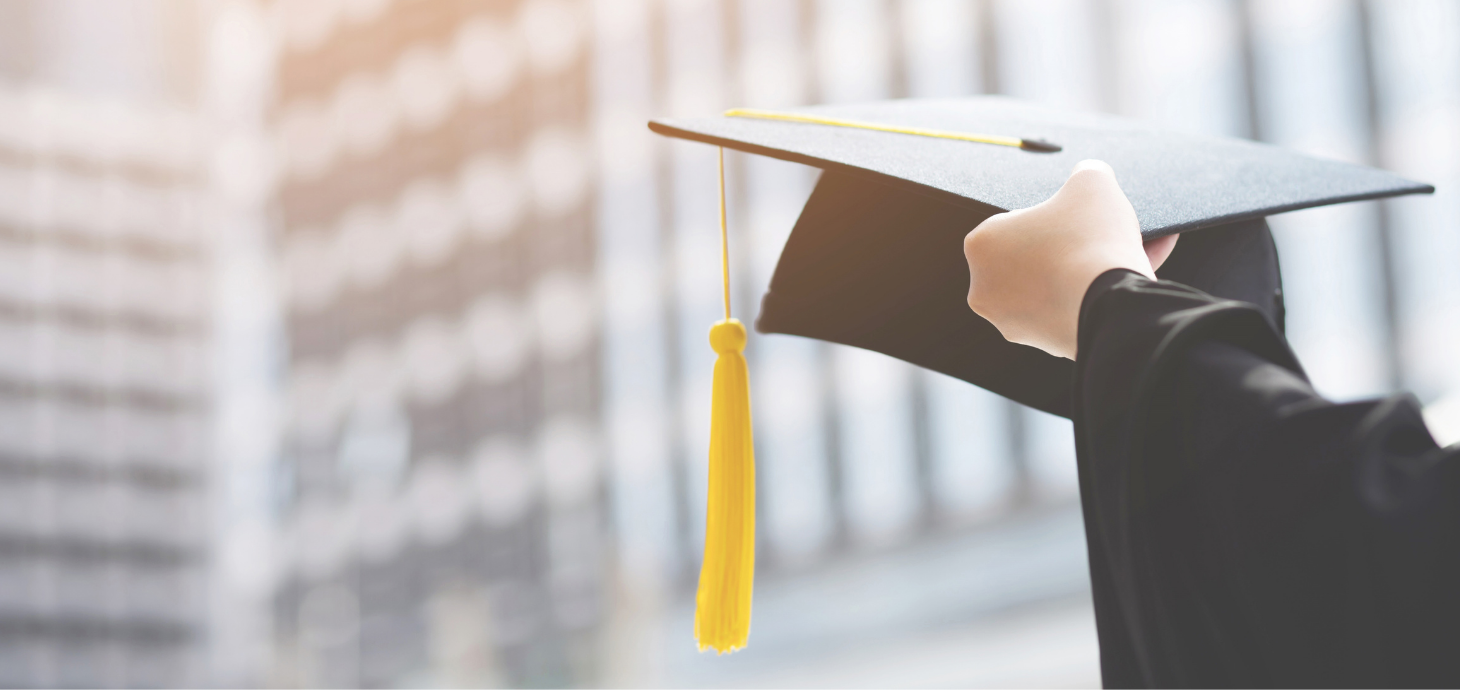 In her 20+ years of experience helping clients establish or rebuild their credit as a lender, Southern First's Director of Client Support and Senior Vice President Crystal Hamby collected plenty of Do's and Don'ts to pass along to her children as they became fiscally responsible adults.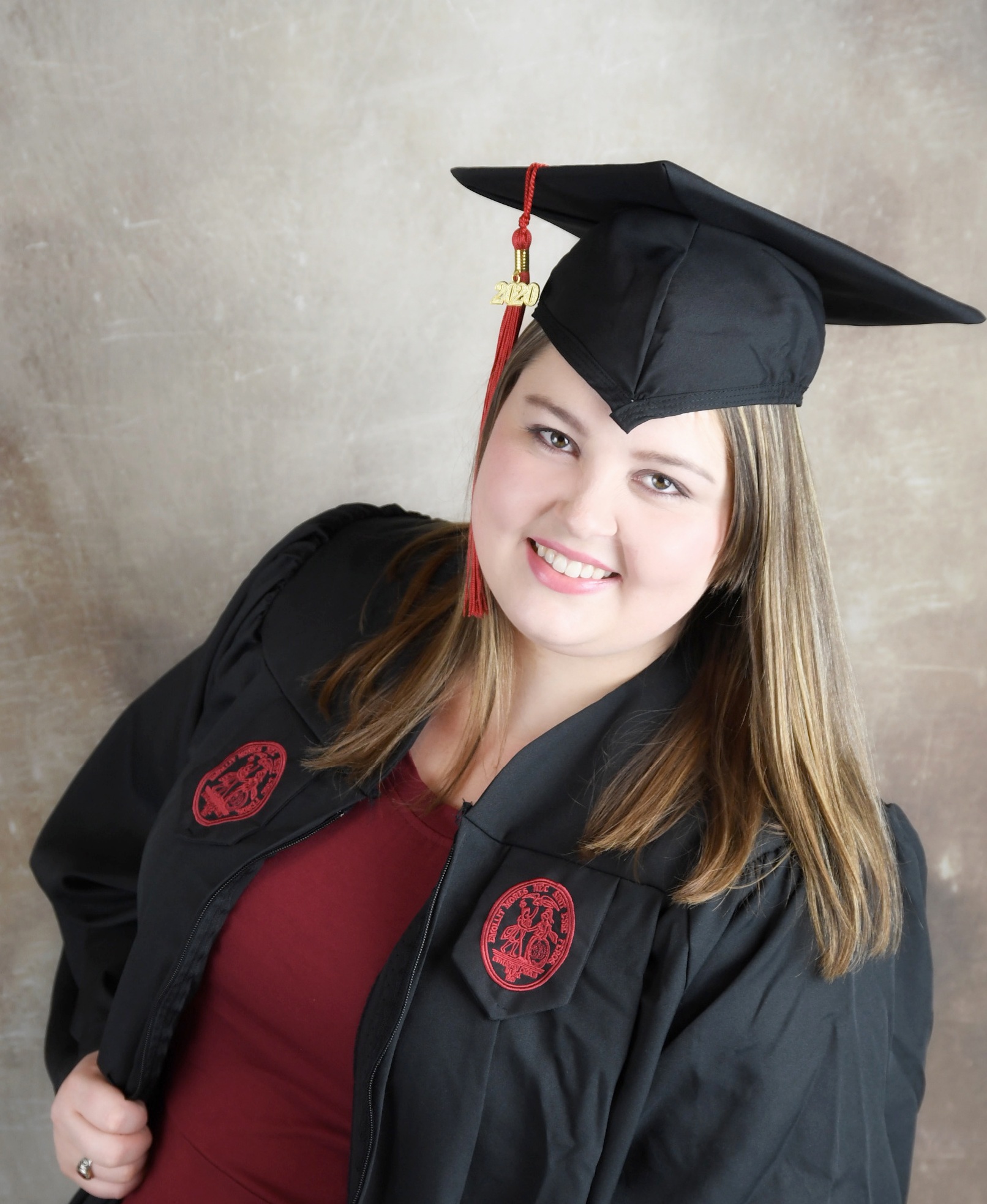 Beyond just advice, Crystal employed several proactive strategies to ensure her kids got a head start on their credit before flying the nest, and this spring, her youngest is becoming a homeowner just weeks after walking across the graduation stage with her degree in hand (pictured to the right: Allison Hamby, graduate of University of South Carolina, BA in Early Childhood Education & Elementary Education).
As we congratulate the class of 2021, we asked Crystal to share some of her successful strategies and tips for building credit from an early age. Parents, consider these ideas:
Start with a secured credit card. This type of card is backed by a cash deposit from the cardholder, which serves as collateral if the cardholder defaults on the payment. Effectively, it becomes the credit limit. In Crystal's case, she added a $500 deposit for her daughter but set the expectation that she should only spend up to $250.
Add children as authorized users on established accounts. Check with your card issuer to confirm, but most report activity to credit bureaus for authorized users as well as primary account holders. This can attach the card's usage and payment history to the child's credit profile, giving them an advantage when it comes time to apply for their own card or other types of credit. Just like with #1, parents will want to set expectations about how the card should be used.
Apply a credit freeze. Also known as a security freeze, it limits access to the credit report, preventing most inquiries and therefore, attempted identity theft. This is free to request, but you must do it separately with each credit bureau (Equifax, Experian, and TransUnion). It remains in place until the parent/guardian or child removes it.
Review credit reports annually for accuracy. Just like you review your bank and card statements, it is important to review your credit report and report any inaccuracies to get them corrected. Teaching teens how to request and review their reports is a great habit to instill at an early age.
Refinance cars. Both of Crystal's children started out with cars financed in her name, but when they turned 18, she refinanced them in each child's name to the exact amount that was owed. This helped ensure they received a lower rate, and it added another account to their credit report and history.
Use the parent's address for credit applications. College students move around often from dorm to apartment to back home and everything in between, but using several different addresses in a short time span can be a red flag for your credit. It can also put you more at risk for identity theft if personal documents accidentally get sent to an old address where you no longer reside. Crystal recommends making sure any accounts opened are under a parent or guardian's address.
Know the ins and outs of your student loans. Deferring your loans can reduce or postpone your payments while returning to college, attending grad school, or completing an internship, fellowship, or residency. Be aware of when this deferment period ends so it doesn't sneak up on you. Check your mail regularly for communications regarding your loan.
Set up automatic payments. Set it and forget it by turning on automatic bill pay for your bills, giving you peace of mind that you won't miss a payment.
Utilize mobile apps. There are plenty of ways you can be notified about upcoming payments and due dates. Set yourself up to receive app notifications, e-mails, and/or text alerts – whatever works best for you. You can even make most payments on-the-go from a mobile app.
Understand the 30-day window. If you do miss a payment, it doesn't have to affect your credit… if you pay it right away. Don't wait for next month's bill to come around. Typically, if a missed payment goes unpaid for more than 30 days past the due date, that's when it becomes an issue on your report.
Be selective with hard inquiries. These occur when you apply for new credit and the lender requests to review your credit report before approving you. Hard inquiries stay on your credit report for two years and can impact your credit score as too many signal that you pose a higher risk as a borrower.
Hats off to this year's graduates! An important part of creating a promising future is building a strong credit history. From making it easier to obtain a mortgage or auto loan to helping you with leases and job prospects (since many landlords and employers review credit), a strong credit score sets you up for financial success.