The 20-Year Club: Why They Joined & Why They Stayed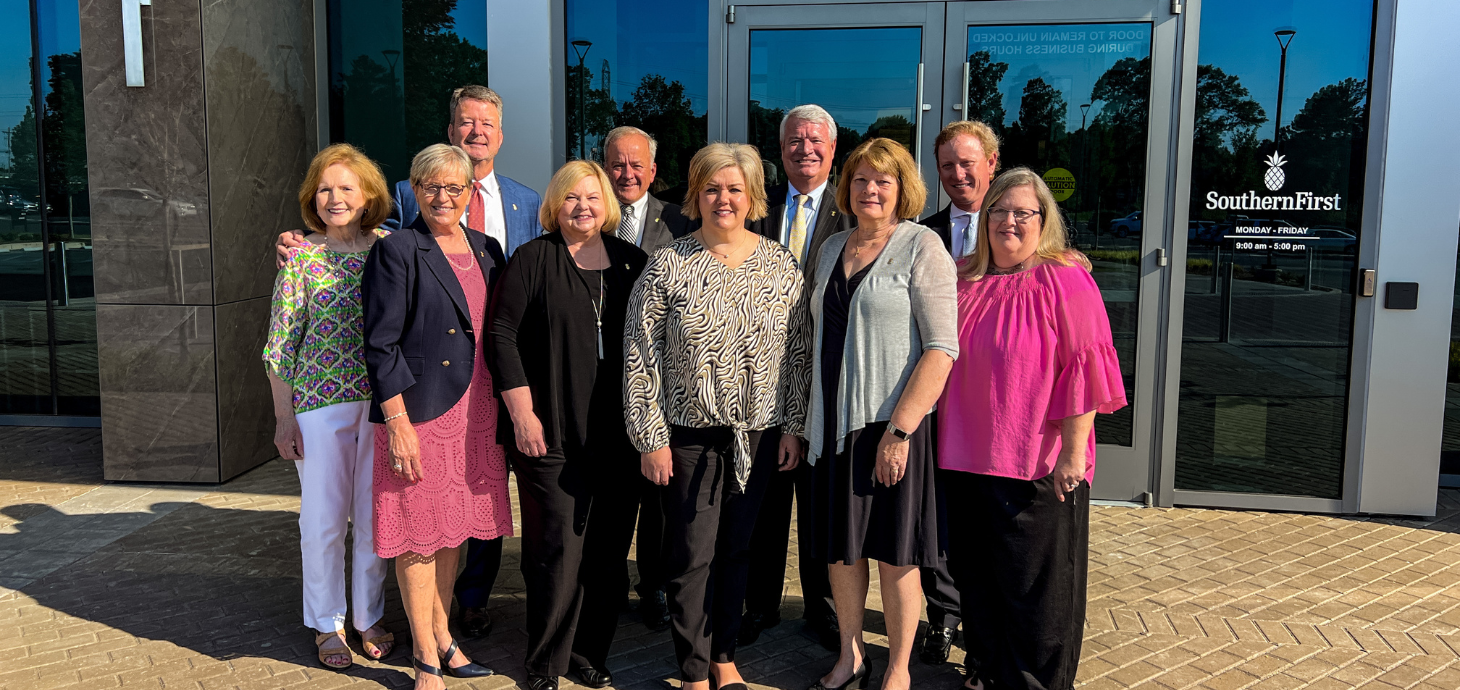 As we opened our new corporate headquarters at 6 Verdae last month, we took a look back at the 22-year journey to where we are today. Now, we wanted to highlight some of the people who have been with us from the beginning.
A job change is among life's most stressful events, according to the Holmes-Rahe Stress Scale, and joining a startup company is often viewed as even more challenging due to the uncertainty of long-term success. We thought we'd start at the beginning by asking this group what convinced them to take the leap.
For some, it was exciting opportunity to get in on the ground level and make their mark. Don Kiser, Team Leader & EVP, explains, "I wanted to be a part of something exciting and depart from the big bank game." Regional President, Robert Thompson, says, "I joined for the opportunity to work for a company where I could see my fingerprints and move the needle." Back then, Loan Specialist & AVP, Tiffany Beesley shares that the bank didn't have many departments but had people who performed many functions.
Another important factor was a shared belief in how banking should be and in a leader that could achieve it. Chief Lending Officer, Fred Gilmer, shares, "I joined believing in the dream and leadership that Art had for a bank in Greenville. The culture of serving others was core in the beginning, and it still exists today." Jean Floyd, Loan Portfolio Analyst & VP, adds, "I worked for Art at Greenville National Bank where he instilled a Client First culture before they were sold to Regions, so I was excited to be a part of the original Greenville First team and return to always looking at things from the client's perspective." Ellen Kish, Executive Assistant to the CEO, says, "I knew that anything Art started was going to be successful. He asked me if I was interested in going with him and I immediately responded, 'I'm all in!' It was one of the best decisions I've ever made."
Client Experience Officer and VP, Debbie Tucker, has a particularly interesting story. She says, "I got a call from Art, and he asked me to come and work for him. I actually turned him down. Before we got off the call, he told me that one day I would wake up and all my friends would be here. Almost a year later, I called him back, and he was kind enough to hire me. I now have to say, he was right all along. All my friends are here."
While Southern First has grown to nearly 300 associates in 12 offices, the most important things have remained constant. Accounting Associate, Jan Ward, shares, "We are much larger and more diverse now," but Floyd explains, "As we have expanded into other markets, we have been able to maintain our core values and family culture."
However, the world of banking has evolved quite a bit over the last 20 years, especially due to the changes in technology. To be more specific, here are a few tidbits from the team about how we used to do banking back in the early 2000s.
Everything including new account documents, loan agreements, and checks was typed on a typewriter.
Memos were created via recording devices.
Research consisted of sitting in a dark room and looking through rolls of film.
Online and mobile banking didn't exist. Furthermore, smart phones didn't exist.
An ATM's only function was to dispense funds.
Businesses had to use couriers rather than use remote deposit capture.
There was no such thing as a digital signature.
For staff meetings, you brought your desk chair to the front of the lobby and sat in a circle.
To have meetings with people in multiple locations, you had to gather around a phone and put it on speakerphone for all to hear.
Gilmer remarks, "The biggest change is technology, and Southern First has done a fantastic job being a leader and innovator in this space." Thompson says, "A lot of what we do is consistency, and though the technology is different, the more I think about it, not much has not changed at all."
According to Kiser, the Southern First difference is in the culture, the family feel, and the relationships. He says, "It's all about our service to each other, to our clients, and to our communities." Accounting/HR Project Lead & SVP, Sharise Mundt, explains that it is the people that have kept her here. Ward adds, "It's Art's caring for all of us, the staff meetings that keep us informed, the friendships I have made, and the people who care about their teammates."
That family feel isn't just inside the bank. It extends to our clients, too. Tucker shares, "Being here over 20 years, I have seen some of our first clients' children grow up and they are now opening accounts for their children." Beesley concludes, "I have practically grown up here. We are a family and embrace each other in good times and bad. Southern First is truly a home to me."
We are proud that so many outstanding associates and clients have decided to call Southern First home. As Thompon says, "It all comes back to the pineapple. I love when people see the pineapple on my hat or shirt or whatever and ask me, 'What club is that?' I get to respond that it is our bank and our symbol which means 'Welcome.' That symbol makes me think of the great people who work here every day. We are fortunate to have so many good people. I'll always see the pineapple and remember the people behind it."
If you're interested in joining our team, click here, and if you're interested in making Southern First your banking home, get in touch with us here.